Tech News: Sing Karaoke with Google's Nest Hub and Spotify
Tech News: Sing Karaoke with Google's Nest Hub and Spotify
Nest Hub recently added a new feature that allows Google smart home users to sing karaoke or simply learn the lyrics straight from the screen. Spoiler alert: you'll need a Spotify account for this.
The feature allows you to view lyrics while listening to Spotify music right on the Nest Hub. The lines are not just displayed on the screen, but scroll in real time along with the music.
In fact, it cannot be called a new feature. It has already been available on mobile devices, PCs, select game consoles and smart TVs since November 2021. And now Google's Nest Hub has been added to the list.
Spotify hasn't officially announced the launch of the real-time lyrics on the Nest Hub, but more and more users are discovering the option on their devices. And it seems to be available on both free and Premium accounts.
To use the feature and sing karaoke with friends, just turn on the desired song on the hub via Spotify and tap the lyrics icon in the lower right corner of the screen.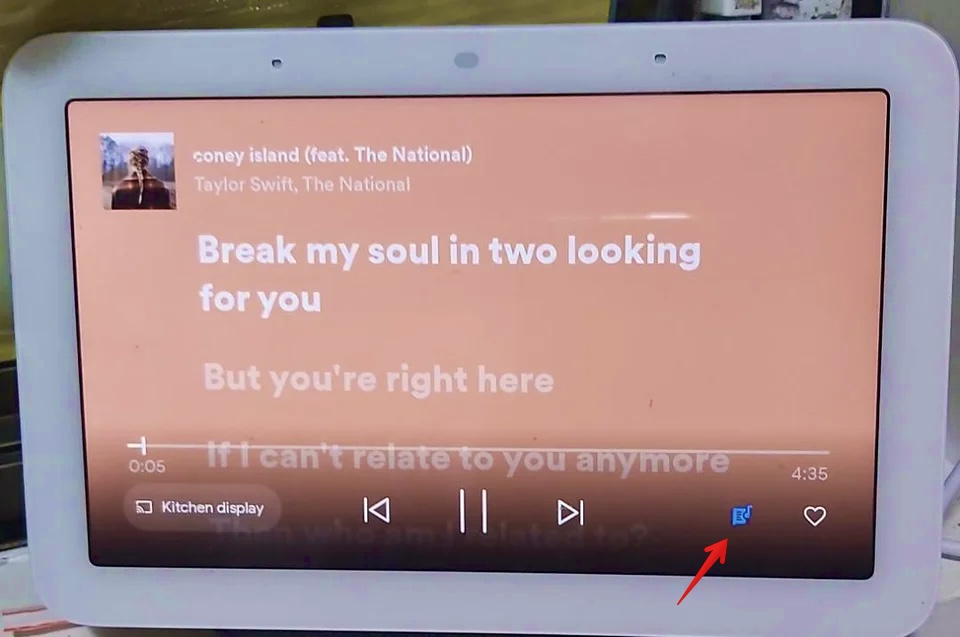 After the tap, the background image will change to text. with the highlighted current line. Future lines appear below, as in real karaoke. If the hub shows the 🎵 icon, it means that no words have been set for this track.
---
BTW, if you still don't know how to receive notifications from Google Home and Nest on your smartphone via instant messengers, push notifications, SMS and voice calls, then meet Notify.Events!
The Notify.Events notification service sends messages from Google Home/Nest to popular services like Viber, Telegram, Microsoft Teams, Slack, Discord and many more. You will instantly know about a leak in the bathroom or a suspicious movement at the front door and will be able to react without wasting time.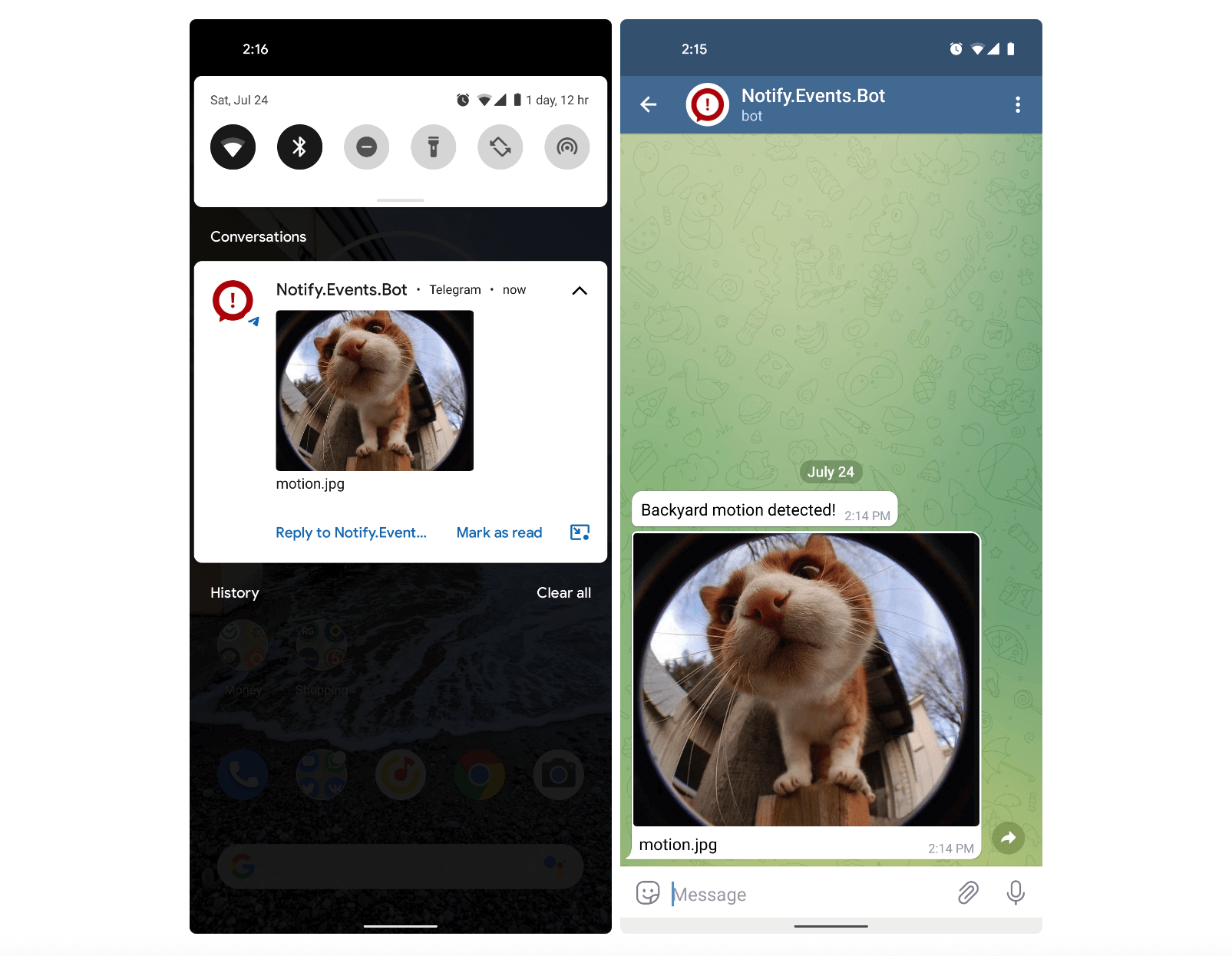 There is no free trial period in Notify.Events because there is a free plan. There are as many as 300 notifications per month, and all of them can be yours. Just sign up, complete a simple setup, and receive notifications from Google Home and other smart home services today!