Google Domains Is Working Now (20% Off Promo Code Inside)
Google Domains Is Working Now (20% Off Promo Code Inside)
After a long 7 years of beta testing, Google finally announced the full launch of a service for searching, buying and managing domains, Google Domains. Now it is available to users in 26 countries.
The company estimates that millions of people have been able to try the service since the launch of the first version in 2015. This allowed the developers to add missing tools and features and make the required improvements.
Users are offered to choose from 300+ domain endings, from the standard .com and .org to the unusual and memorable ones like .tech, .agency, and .sale. The Search and Suggestions tool will show you the variety of options with prices starting at $7. The list can be sorted by relevance, by price, and by name.
Already taken domain names will be marked as Unavailable. Google makes it possible to view information about such domains, including the owner and the registry expiry date. Domains that you are not yet ready to buy can be added to Favorites.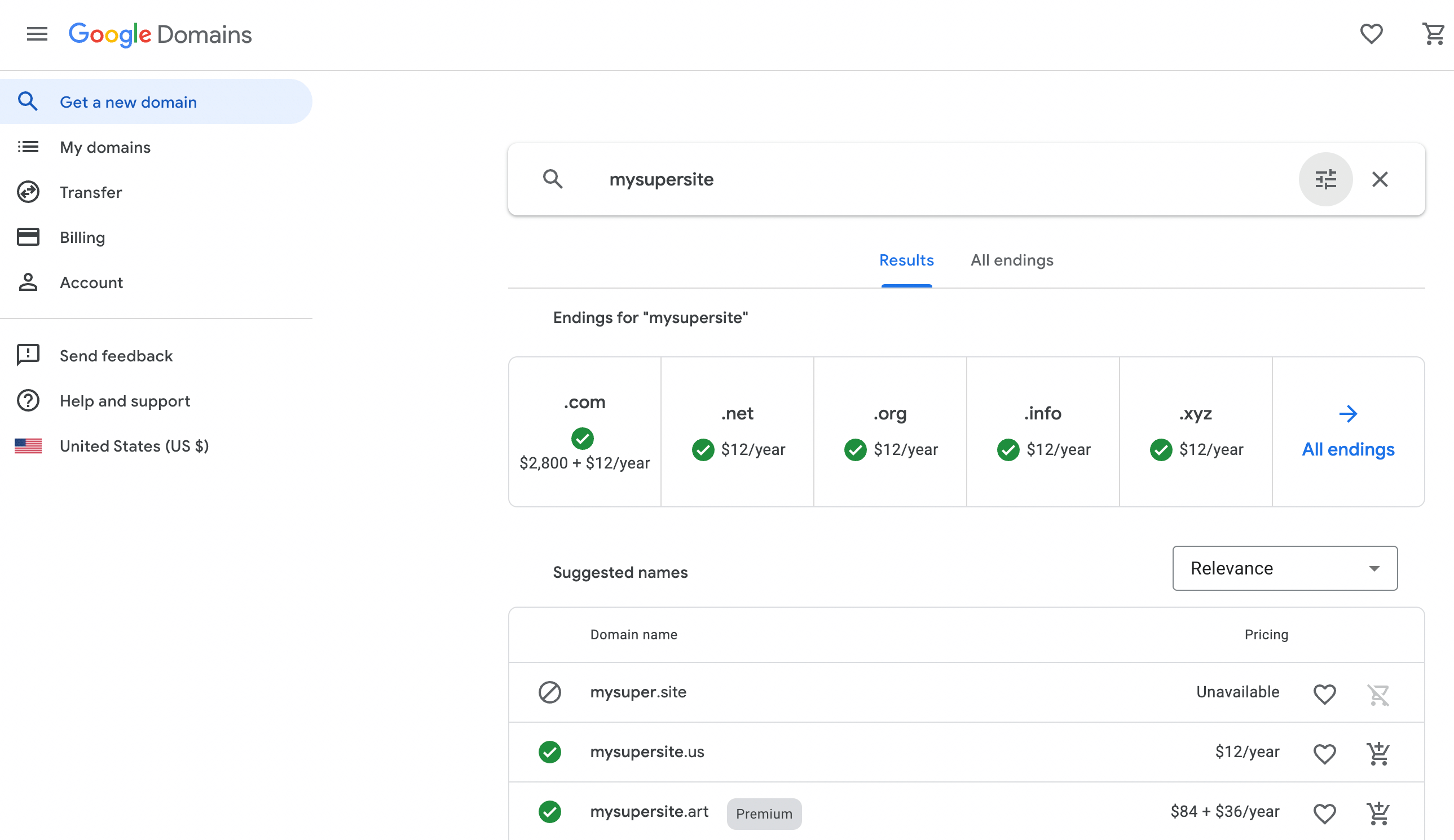 Choosing a domain name in the Google Domains interface.
Filtering of suggested domains is also available. For example, you can choose to show only available ones or leave only certain endings.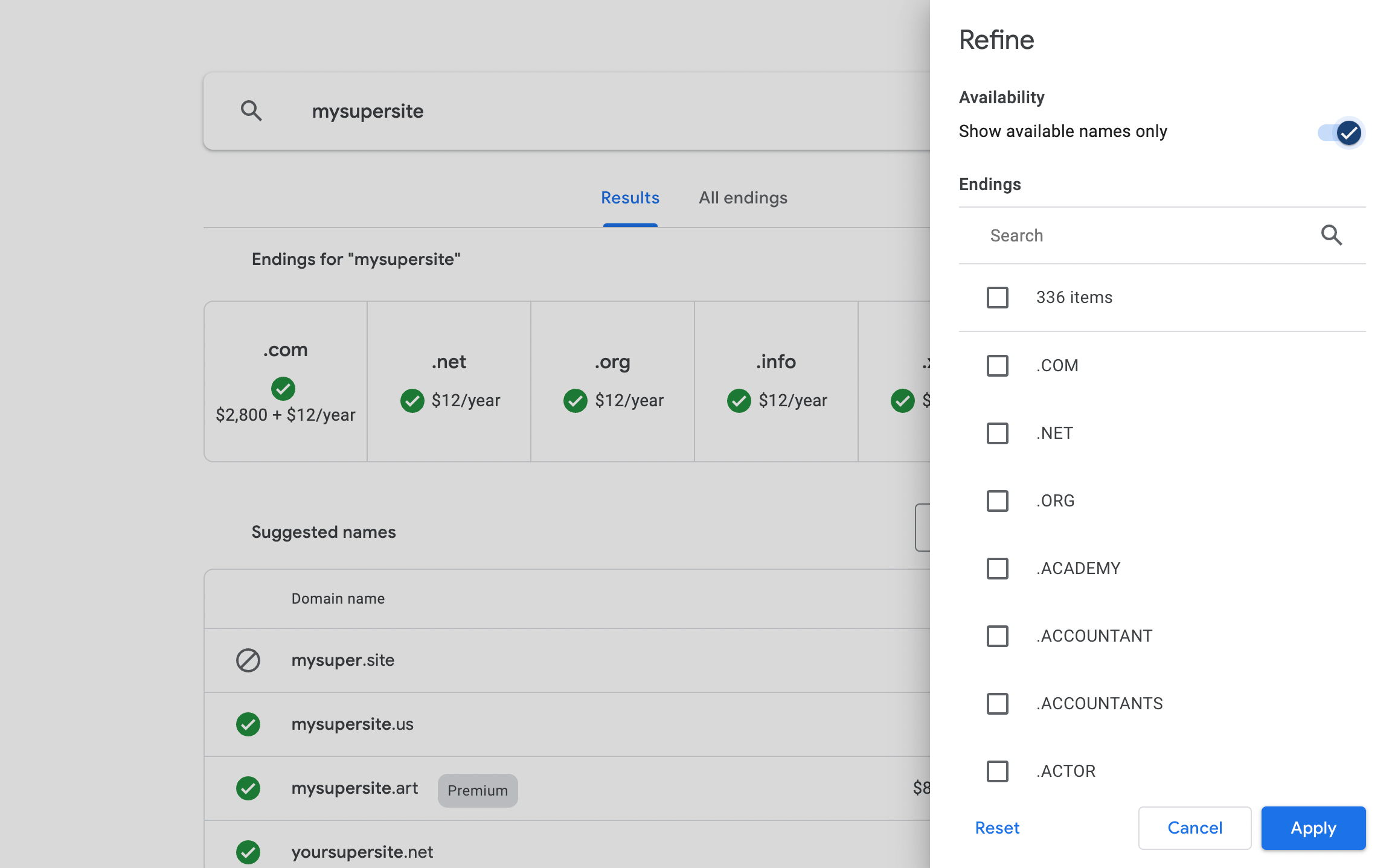 Domain filtering in the Google Domains interface.
The service also offers the transfer of existing sites to Google Domains. This applies to top-level domains. The main rule is that the domain must be registered with an active registrar for at least 60 days.
But that's not all. The developed Google ecosystem allows users to work with their sites "on the spot". For example:
Create and improve the site interface using both free website building tools (Google Sites, Blogger) and paid ones (Shopify, Wix, WordPress, and more).
Attract paid traffic to the site by setting up ad campaigns in Google Ads.
Monitor performance through Google Analytics, Google Reports, and Search Console.
Create professional email addresses for the entire team (up to 100 aliases) and use built-in email forwarding with Google Workspace.
Protect your site using Google DNS servers, as well as privacy protection and 2-step verification.
20% Discount Code
And finally, the promised discount! Until April 15, Google is giving 20% off ($5 max) registering a single domain or transferring a site to Google Domains. The offer is available to both new and returning users. To participate in the promotion, enter the code DOMAINS20 in a special field when purchasing.