Home Assistant Pushbullet Notifications
Home Assistant Pushbullet Notifications
Home Assistant is a free platform for home automation that helps manage your smart home system in one place. The service supports more than 2,000 smart devices from popular brands. Due to this, you can create an almost unlimited number of automations and set each connected device to perform its action on a predetermined command.
But there is still something to do after creating a single smart home ecosystem and setting up the necessary scenarios. It is important to always stay aware of what is happening in the house. While Home Assistant has built-in notifications, they are not the best way to keep track of smart device messages and automation status alerts.
It is much more convenient to receive messages where you will instantly notice and read them. For example, in the messenger that you use every day - such as Pushbullet. The Notify Events integration solves this task quickly and efficiently.
In this article:
---
Features of the Notify.Events Home Assistant integration
Notify.Events allows you to receive free instant notifications from various digital services, including Home Assistant and other home automation systems, on your phone or PC in the most convenient way.
In real time, the tool collects all the event messages you define and sends them in the way you choose. You can receive Home Assistant iOS notifications, Home Assistant Android notifications, Home Assistant alerts via Telegram, Slack, Skype, Discord, SMS and voice calls, as well as Home Assistant push notifications.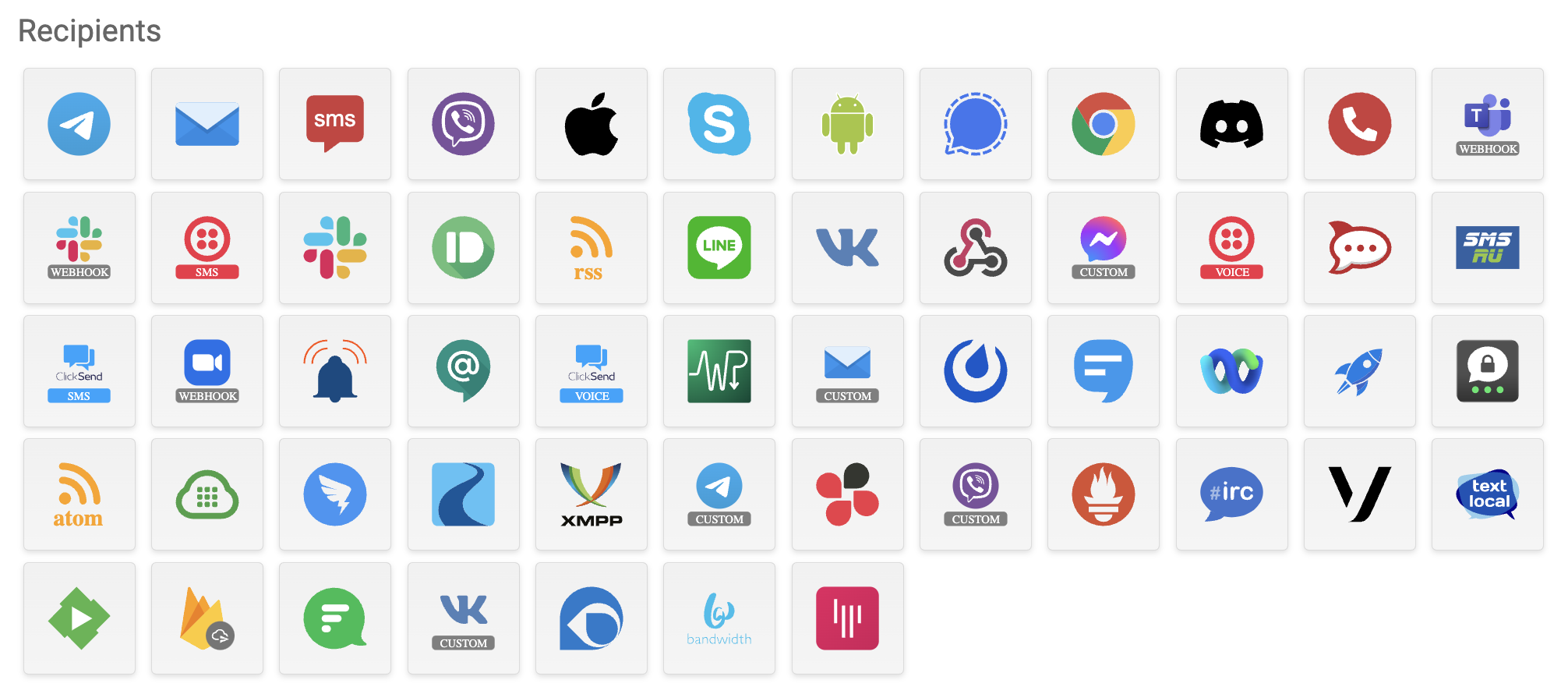 See the full list of 50+ recipients >>
You can set up sending notifications for each Home Assistant automation including the following:
Motion sensor triggered,
Pipe leak in the kitchen,
Video doorbell call,
Washing machine program completed.
If the original message contains an image, file, or link, you will receive them too. For example, you will immediately see a photo from a CCTV camera and will be able to quickly react – urgently call the police or relax.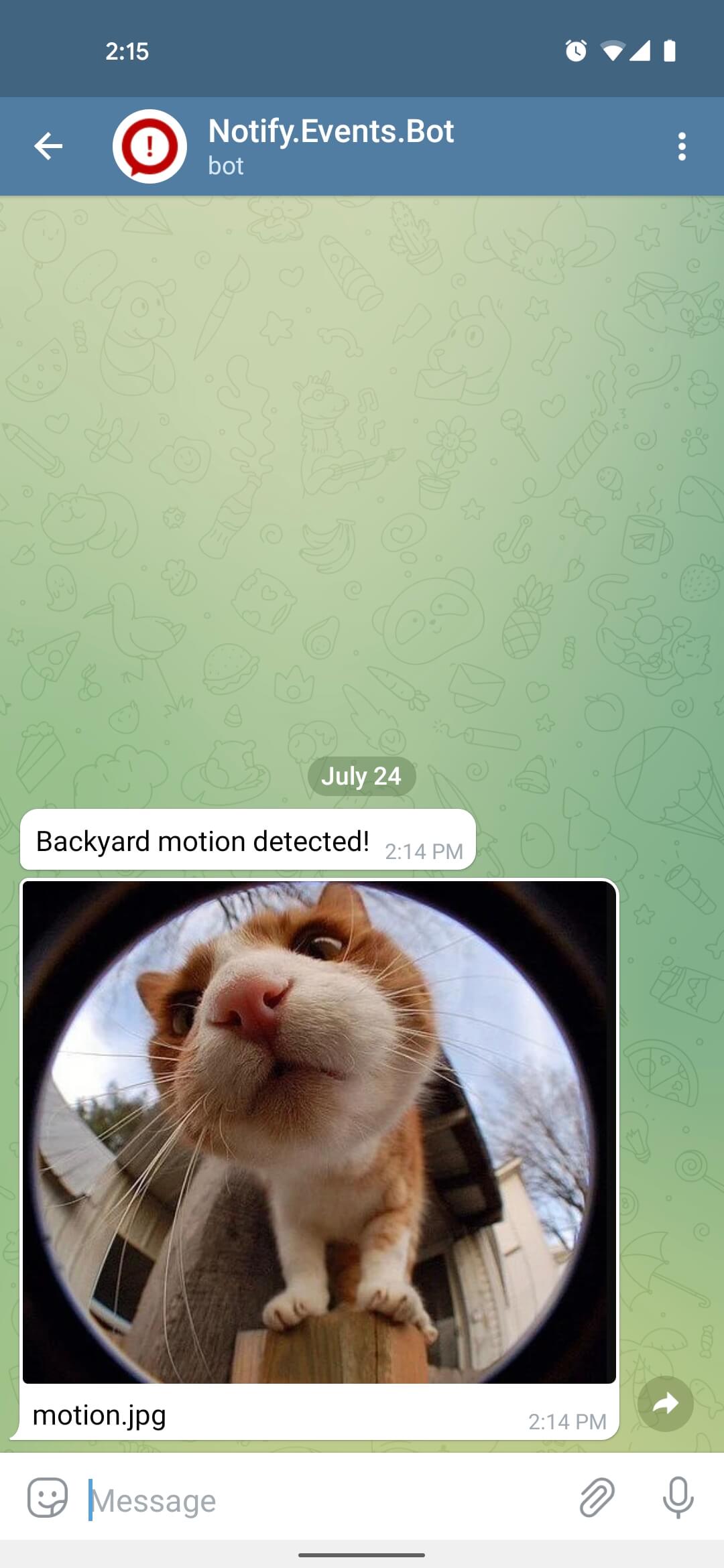 Home Assistant Pushbullet notifications
Pushbullet is a service that allows you to share content between different devices. You can forward text messages, links, images, and files and even phone calls.
The PushBullet app is available on Android, Chrome, Firefox and Windows. So, you can connect your smartphone, computer and tablet into one system and quickly send messages to any of the devices.
The Home Assistant + Pushbullet bundle helps keep track of all smart home alerts in time and quickly respond to them if necessary. For example, when a faucet leaked or a sensor detected suspicious movement in the backyard.
Setting up Home Assistant notifications to Pushbullet
To make Home Assistant Pushbullet notifications work, you need to configure Notify.Events, Pushbullet and Home Assistant one by one. Follow the step-by-step instructions and it won't take long.
---
---
Step 1. Configure Notify.Events
Sign up or sign in to the Notify Events website.
Create a new channel (notification feed) or select an existing one.
Add Home Assistant to the channel via the Add Source button in the Sources section.
You will need the received token later.
Add Pushbullet to the channel. Use the Subscribe button in the Recipients section.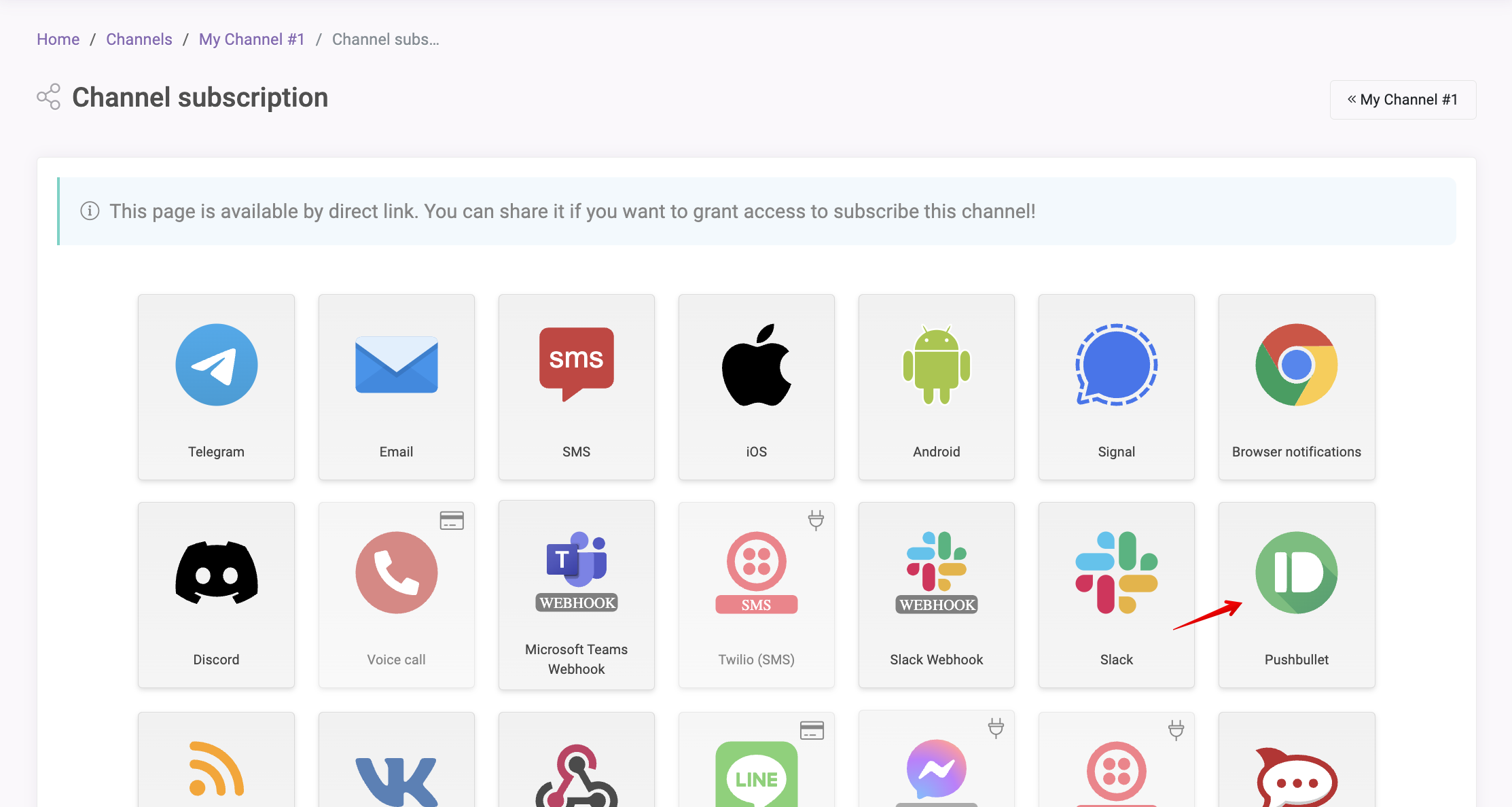 Step 2. Configure Pushbullet
After clicking on the Pushbullet card, you will see a window for subscribing to notifications. You will need a Pushbullet token to complete your subscription.
Login to your Pushbullet account and go to Settings > Account.
Click the Create Access Token button and copy the generated token.
Paste the token into the Access token field in Notify.Events, select a device from the list, and click Subscribe.

After successful setup, Pushbullet will appear in the Recipients section of the Notify.Events interface.

Step 3. Configure Home Assistant
Login to your Home Assistant account and open the configuration.yaml file.
Add the token received at the stage of adding the Home Assistant source to the Notify.Events channel in the appropriate place in the configuration file:

You can further customize the configuration variables and add additional attributes to extend the functionality. See full instructions on the Home Assistant website.
---
That's it! Now, as soon as some event happens in your home or office, you will instantly receive a message in Pushbullet.
In the Notify.Events control panel, you can set different priorities and levels for events, configure sending by time, and add other methods of receiving. What's more, you can add more subscribers in no time.
Subscribing family members to Home Assistant notifications
Your family members and friends can also receive notifications from Home Assistant. They don't even have to register their Notify.Events account. All you need to do is send them a dedicated subscription link.
Go to the Channel subscription screen (Subscribe button in the Recipients section).
Copy the link from the address bar.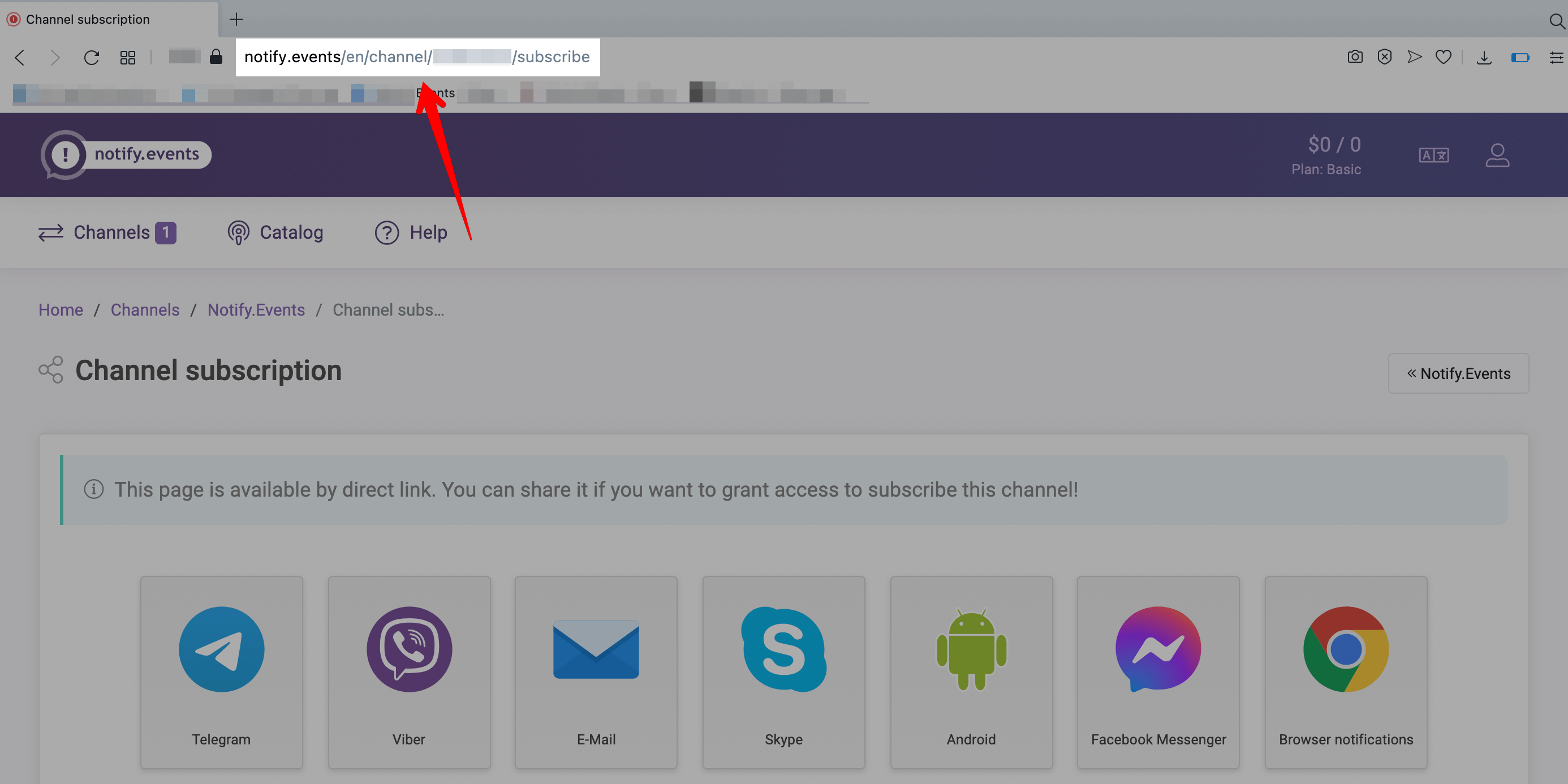 When the subscribers follow the link, they will be taken to the same Channel subscription screen and can set up notifications from Home Assistant to their Pushbullet account (or other recipient) on their own.
The number of available subscribers depends on the plan. At the same time, their number does not affect the consumption of messages from the subscription, since only incoming messages are charged.
Read more about adding subscribers to the channel >>
---
Now you know how to set up free Home Assistant Pushbullet notifications, and can be the first to know about all incidents and updates in the house, wherever you are.
Still, Notify.Events is not limited to Pushbullet and allows you to choose the most convenient way for each user to receive notifications from 50+ options: