Tech News: Telegram Premium – What's So Special About the Messaging App Paid Subscription?
Tech News: Telegram Premium – What's So Special About the Messaging App Paid Subscription?
On June 10, the Telegram messenger launched a paid Telegram Premium subscription. In this article, we will see what additional features premium users will get and whether it is worth the money.
---
Telegram is one of the most downloaded apps in the world. This year, the service entered the top 5 according to the Sensor Tower report. In June, the number of active users reached 700 million. The company claims that this is the result of personal recommendations and that "Telegram has never paid to advertise its apps".
And the decision to add a paid subscription, according to the founder of the service, Pavel Durov, was made precisely so that Telegram would continue to be funded by users, and not by advertisers.
We divided all the paid functionality into really useful features and just those that you can do without.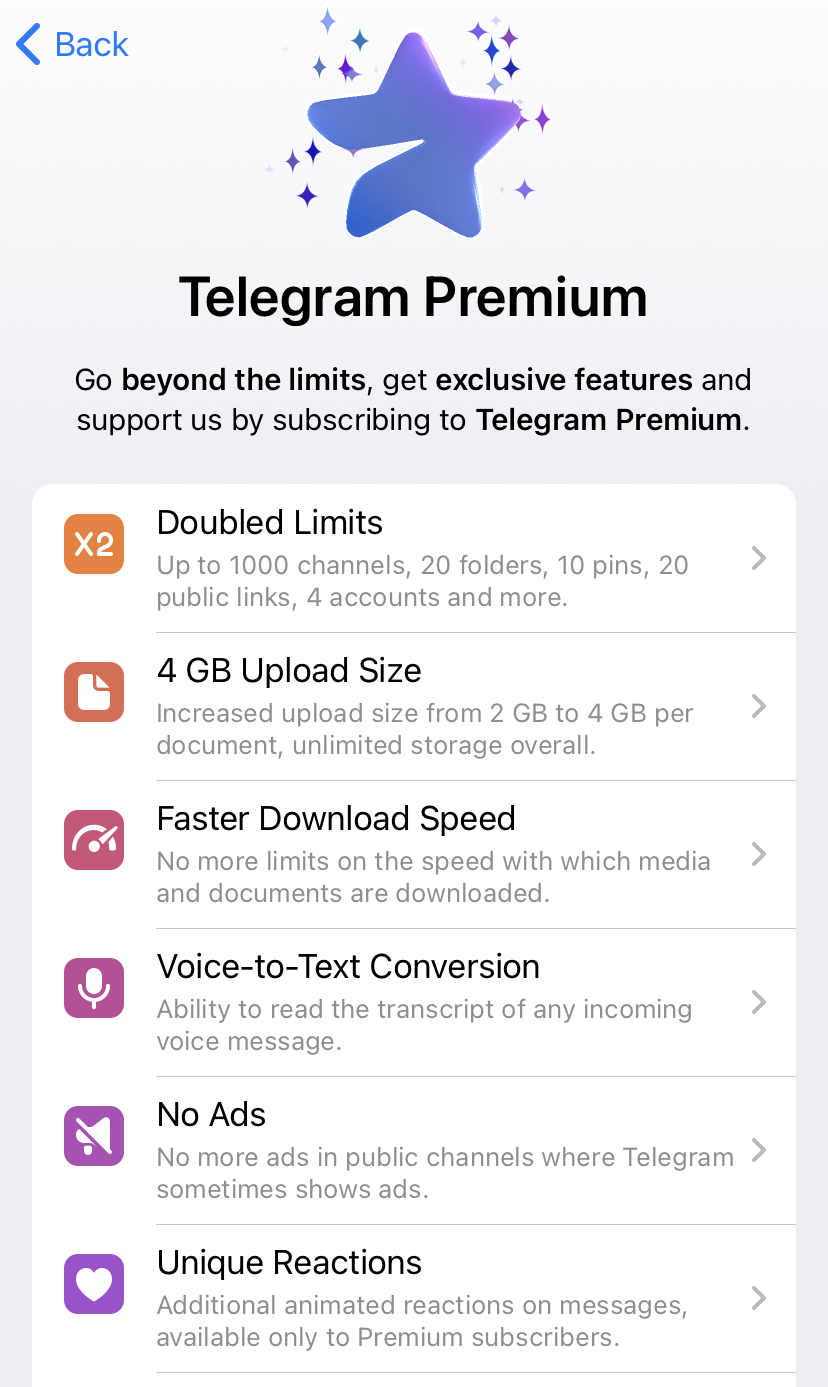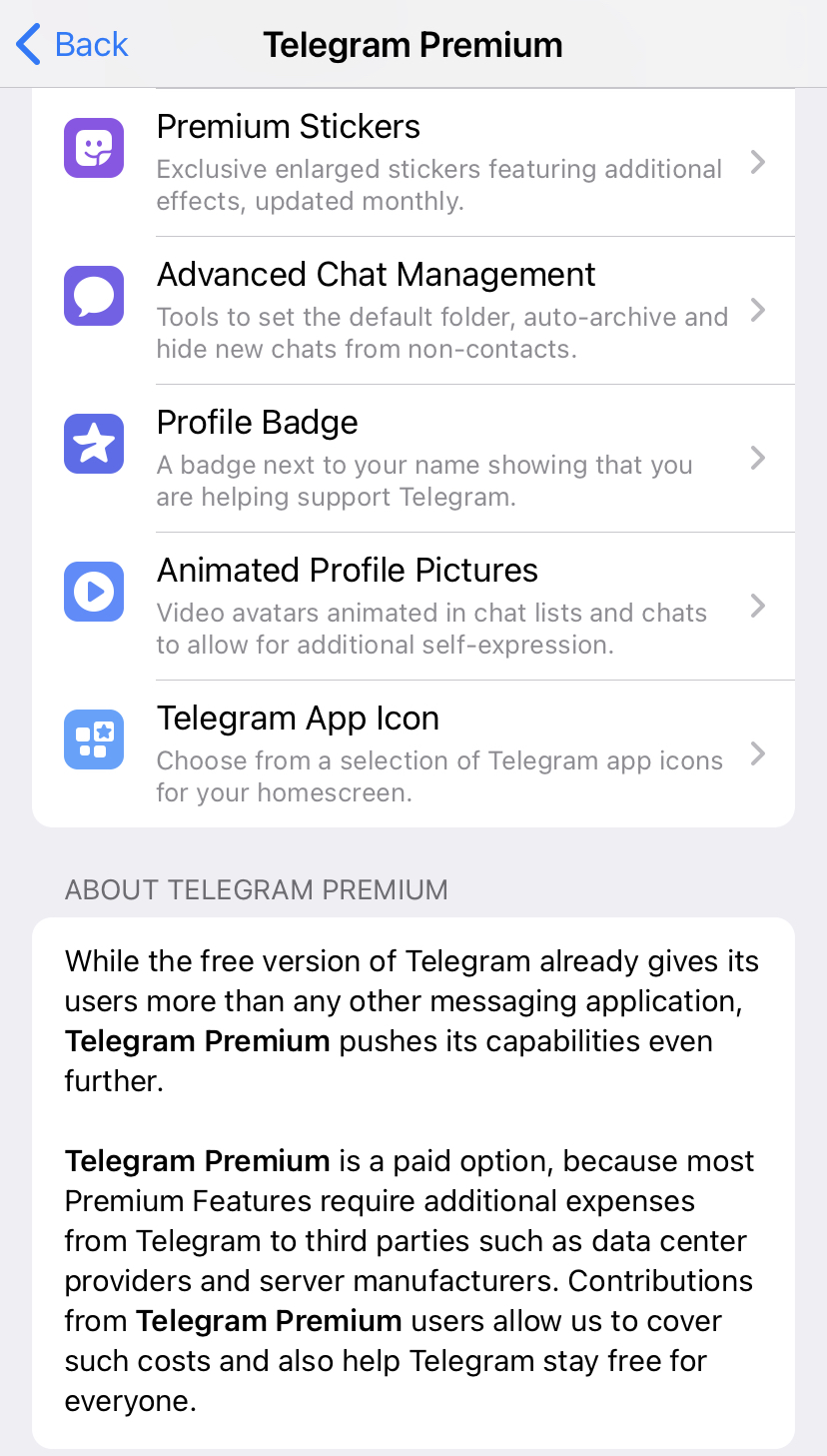 Useful Telegram Premium features
Double limits. For example, with Premium you can join 1000 channels and groups instead of 500, pin 10 chats instead of 5 and create 20 folders with 200 chats each instead of 10.
Attached files are double the size. 4 GB instead of 2. In general, it's convenient. But how often do you send such large documents through Telegram? By the way, in order to download a file larger than 2 GB, it is not necessary to have a paid subscription. So if you need to send someone (or yourself), something like a movie, you can just ask a friend with a subscription.
Maximum attachment download speed. Nobody likes to wait. Especially if there is a funny gif with a cat, or, in extreme cases, an important working document. Especially useful if it is 4 GB.
Voice-to-text conversion. And this is definitely the best paid feature. Seriously! If you are not annoyed by voice messages, then you have either caught the maximum zen or you yourself like to send them here and there (no offense!).
No advertising in public channels. Unlike voice messages, ads can simply be scrolled through. But its absence will also save your nerve cells.
Useless Telegram Premium features
Video avatars, animated stickers and reactions. Sure, it may be cool if you're a blogger.
New application icons. We wonder if anyone will notice.
Paid profile badge. Let everyone know!
How to buy Telegram Premium?
To subscribe to paid functionality, just go to the Settings tab in the app and click on the Telegram Premium line at the bottom of the screen. A month of usage costs €5.49, $4.99 or £4.99 depending on your location. Both Apple and Android users can subscribe.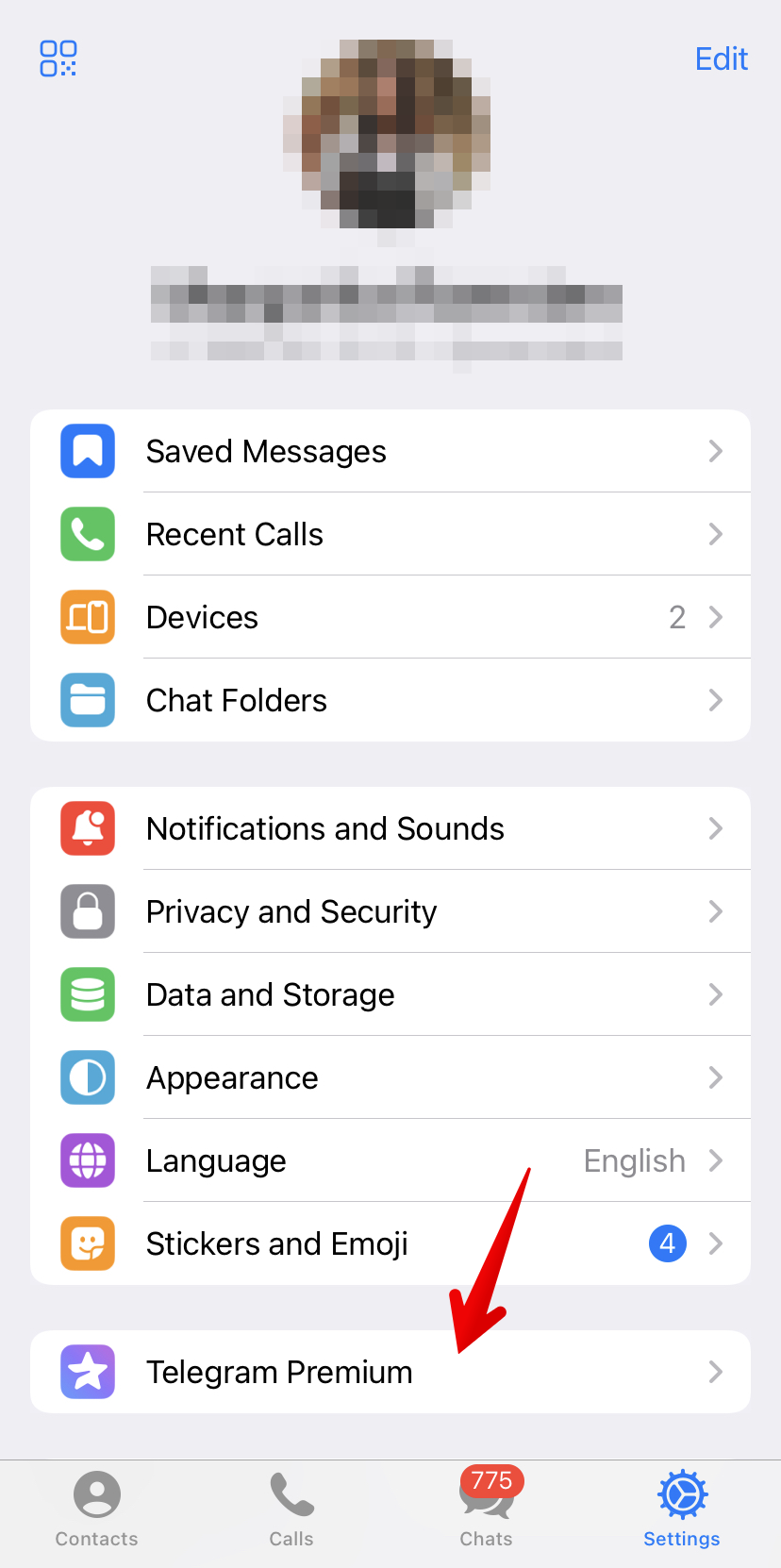 ---
Among Notify.Events recipients, Telegram is the most used. It allows you to receive notifications not only in personal messages, but also in group chats. For example, together with colleagues, receive notifications in a special Telegram chat from working services - your online store platform, development and monitoring tools. Or set up sending messages from your smart home system to the family chat.
And if you're not using Notify.Events yet, it's time to start! 40+ notification source services and 50+ recipient services. Free plan and flexible settings. Get instant notifications from anywhere, wherever you want.