How to Make Apple Smart Home Devices Compatible with Other Brands? Apple HomeKit + Matter
How to Make Apple Smart Home Devices Compatible with Other Brands? Apple HomeKit + Matter
A year ago, we already reviewed the Matter standard, thanks to which the integration of smart devices from different brands into one ecosystem will become a reality. Then the release of the first devices supporting the standard was planned at the end of 2021. However, the release was somewhat delayed. Now it is scheduled for the end of this year.
Apple's plans to support development along with Amazon, Google and Samsung were no secret. But the recent WWDC 2022 presentation finally brought a finishing touch.
Corey Wang, producer, human interface design at Apple, announced Matter support for HomeKit devices, as well as compatibility with the Home app, Siri, and AirPlay 2. In short, Matter-enabled accessories will be able to communicate with each other via Wi-Fi, Bluetooth LE or Thread. So soon one can easily turn on an LG smart light bulb or start a Samsung washing machine using an iPhone.
"In order to build a connected ecosystem at home, it's important that you have the most choice so you don't have to worry about what works with what. With that in mind, we joined forces with other industry leaders to create a new smart home connectivity standard." - said Corey.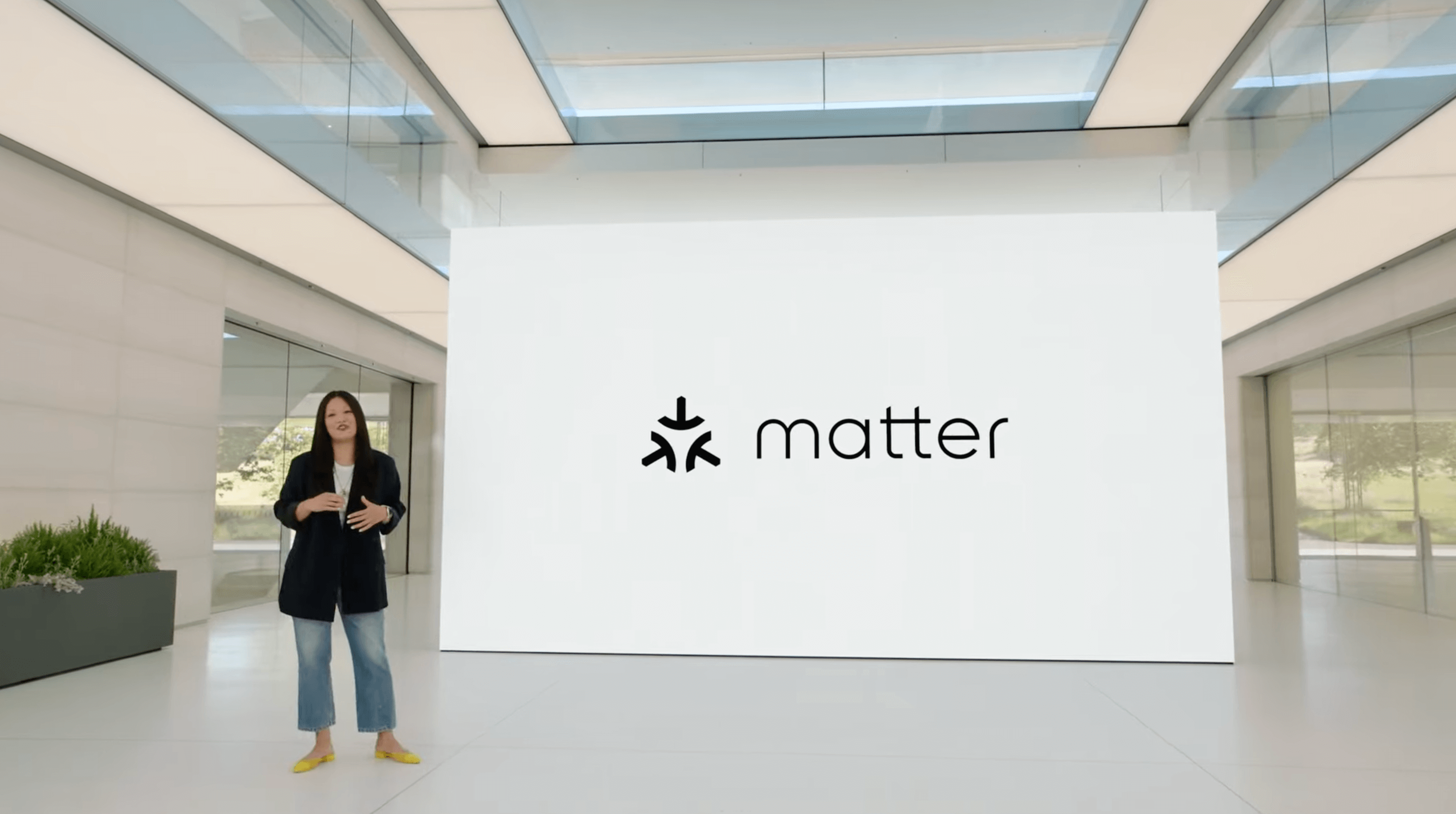 Right now, smart home users are limited. Devices from different brands do not really want to keep company to each other. You have to either buy from only one manufacturer, or manage each device separately without connecting to a common network, or look for some way out.
One of the options is "bridge services", which combine devices from different manufacturers within their platform. These are Homebridge, Home Assistant, Node-RED, etc.
Sounds good. But there are also disadvantages. For example, due to the difficult configuration, such services are not always available to the average user. Matter, on the other hand, should be the solution that finally destroys the walls.
Given that the technology has already enlisted the support of the biggest players in the IoT market, the chances of success are really high. The project supports more than 400 companies around the world, During the presentation, Apple showed the most significant of them: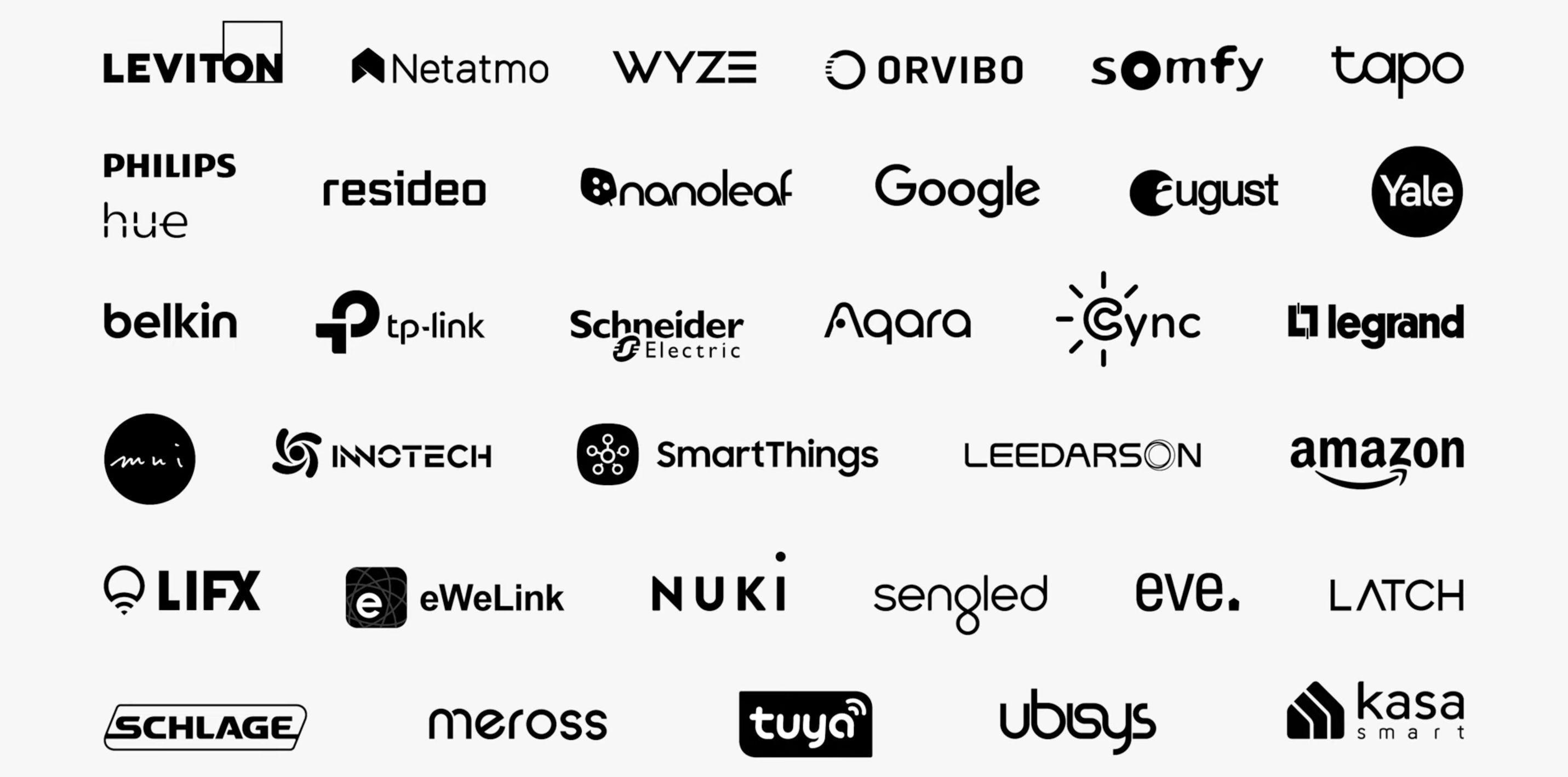 All Matter-enabled devices will feature the three-arrow logo. It's not yet clear if Apple HomeKit accessories that are already on the market will support Matter. Some other companies have said they plan to implement the standard in their "old" devices with a new firmware version.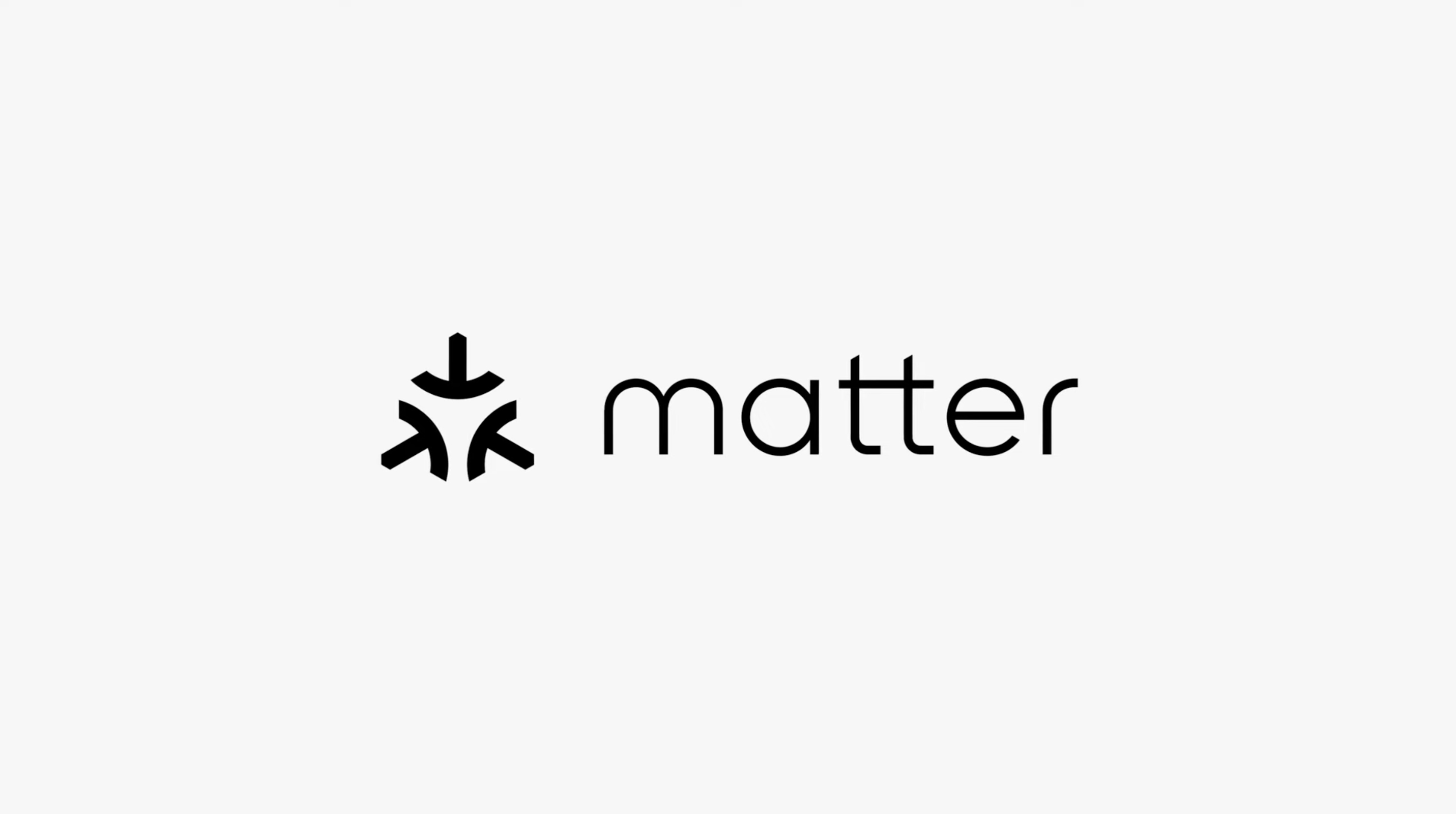 ---
By the way, Notify.Events offers a great solution to get instant notifications from smart devices to your iPhone, iPad, and Apple Watch. The tool offers a ready-made out-of-the-box integration with Homebridge (Apple HomeKit). Just set up a bundle and stay up to date with what is happening in your home. A leak in the bathroom, high CO levels, or suspicious movement in the backyard - you'll be the first to know about it and be able to react quickly.
In addition to Homebridge, integrations with other smart home services are also available: Google Home/Nest, Home Assistant, and others. A complete list can be found in the Source catalog in the IoT and Smart Home category.

Read more about how to set up a Notify.Events account and get the first notification here.