Home Assistant Matter Support: How Does It Work?
Home Assistant Matter Support: How Does It Work?
One of the biggest challenges of smart homes has been compatibility issues between devices from different manufacturers. Sure, Home Assistant itself is designed to be a central control system for various IoT devices. Still, Matter has its own rules.
That's where Home Assistant Matter support comes in. In this article, we'll explore what Matter is, how Home Assistant and Matter work together, what devices you can already connect, and how to set it all up.
What is Matter?
Matter is a new standard for smart home devices that was developed by the Connectivity Standards Alliance (formerly known as the Zigbee Alliance). The new technology allows smart home devices to communicate with each other, regardless of their brand or platform. With Matter, you can mix and match devices from different manufacturers and they'll all work together seamlessly.
This Matter protocol allows controlling devices without turning to a cloud connection. It uses standard IP-based communication and your Wi-Fi/Ethernet routers and Thread.
How does Matter work for Home Assistant?
With the recent release of the Matter standard, Home Assistant has integrated Matter. Home Assistant serves as a Matter controller, allowing users to control all their Matter-enabled devices from its dashboard. At the same time, Home Assistant is not able to become a so-called bridge for other devices in the system and turn them into compatible with Matter.
According to the Home Assistant documentation, "Home Assistant integration runs its own "Matter controller" in a separate process which will be launched as an add-on. This add-on runs the controller software and connects the Matter network, so-called Fabric, and Home Assistant. The Home Assistant Matter integration connects to this server via a WebSocket connection."
The big advantage is that users can connect one device to several controllers. Moreover, it is possible to set up the same controller for both Wi-Fi and Thread-based devices. Still, remember to have at least one Thread Border router device (e.g. HomePod gen 2 or Mini, Google Nest Hub V2 or Apple TV 4K) added to be able to control other Thread devices with Home Assistant.
What devices are supported?
Home Assistant Matter integration is currently available in the BETA version. The supported platforms (device types) now include: sensors (door/window sensors, motion sensors, Illuminance and temperature sensors), climate (thermostats), cover, lights (all features), locks (basic lock control), and switch (powerplugs).
How to connect Matter and Home Assistant?
Setting up the bundle is available through the user interface. You will need to follow three steps to get everything working.
Connect the Matter integration

Use My | Add integration button and select Matter (BETA).



Configure the Matter integration

The only approved way for now is through the officially provided Home Assistant Matter add-on.



Add Matter devices
There are several options:
add devices directly using the iOS companion app,
add devices directly using the Android companion app,
share a device from Google Home,
share a device from Apple Home.
Bottom line
The Matter Home Assistant integration provides users with more options for controlling their smart devices. According to a study by Parks Associates, 43% of US broadband households found it difficult to set up and connect their smart home devices. With Matter and Home Assistant, the setup process will be much simpler and more streamlined.
The integration is still in its early stages, but Home Assistant developers will continue to update it with new features and device support. You can always find up-to-date information in the Home Assistant official documentation.
---
With the Home Assistant Matter integration, you can mix and match devices from different manufacturers and control them all from one dashboard. And Notify.Events allows you to receive real-time notifications from Home Assistant and instantly learn about all the events in the house.
Set up once and get alerts to your Android, iPhone or other device. The tool offers a ready-made out-of-the-box integration with Home Assistant, Homebridge (Apple HomeKit), Google Home/Nest and other home automation services.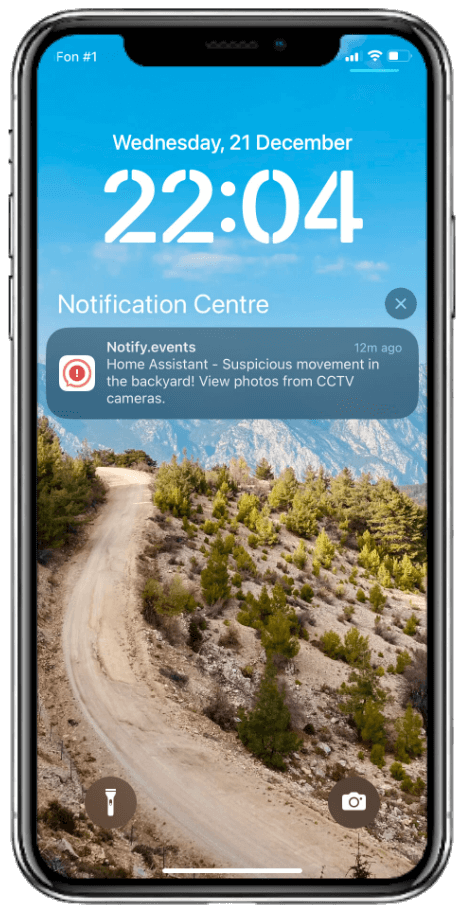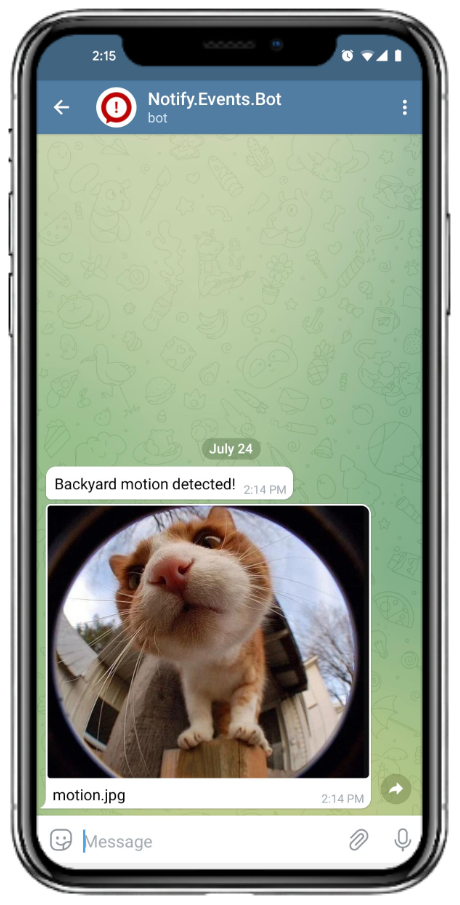 Stay up to date with what is happening in your home. A leak in the bathroom, high CO levels, or suspicious movement in the backyard - you'll be the first to know about it and be able to react quickly.