Tech News: WooCommerce Introduces Sandbox Environment for Extension Testing
Tech News: WooCommerce Introduces Sandbox Environment for Extension Testing
WooCommerce, the most popular ecommerce plugin for WordPress, recently implemented a feature that allows customers to test extensions in a sandbox, or, more simply, test mode.
WooCommerce Test Mode - What is It?
Imagine that you have stumbled upon an extension that could be useful for your WooCommerce store. For example, WooCommerce Bookings. But you are not sure that it is ideal for you and would like to first study its functionality in more detail and see how it will fit into your WordPress website. This is where the test mode comes in handy.
Once you start testing, a demo site will be created for you and you can explore the features of the chosen extension for 30 days. After this period, the site will be deleted automatically.
---
---
Test mode is currently available not for all WooCommerce extensions. We had to dig a little in the Extensions Store to find one that can be checked out on a test site. This is how the full list now looks: Follow-up Emails, Product Add-ons, Product CSV Import Suite, Product Vendors, Table Rate Shipping, Bookings, Checkout Field Editor, Points and Rewards, and Pre-Orders.
Still, the feature does seem to be useful. Thanks to it, WooCommerce users can try the extension they are interested in and only after that decide whether they really want to buy it. This plays into the hands of both the plugin team and their customers, who are now unlikely to be dissatisfied after the purchase. In the future, the developers plan to increase the number of supported extensions.
How WooCommerce Test Mode Works
You can test the extensions on the WooCommerce website. For this, you will need active WooCommerce and WordPress accounts.
If the extension is available for testing, you will see a special block on the right: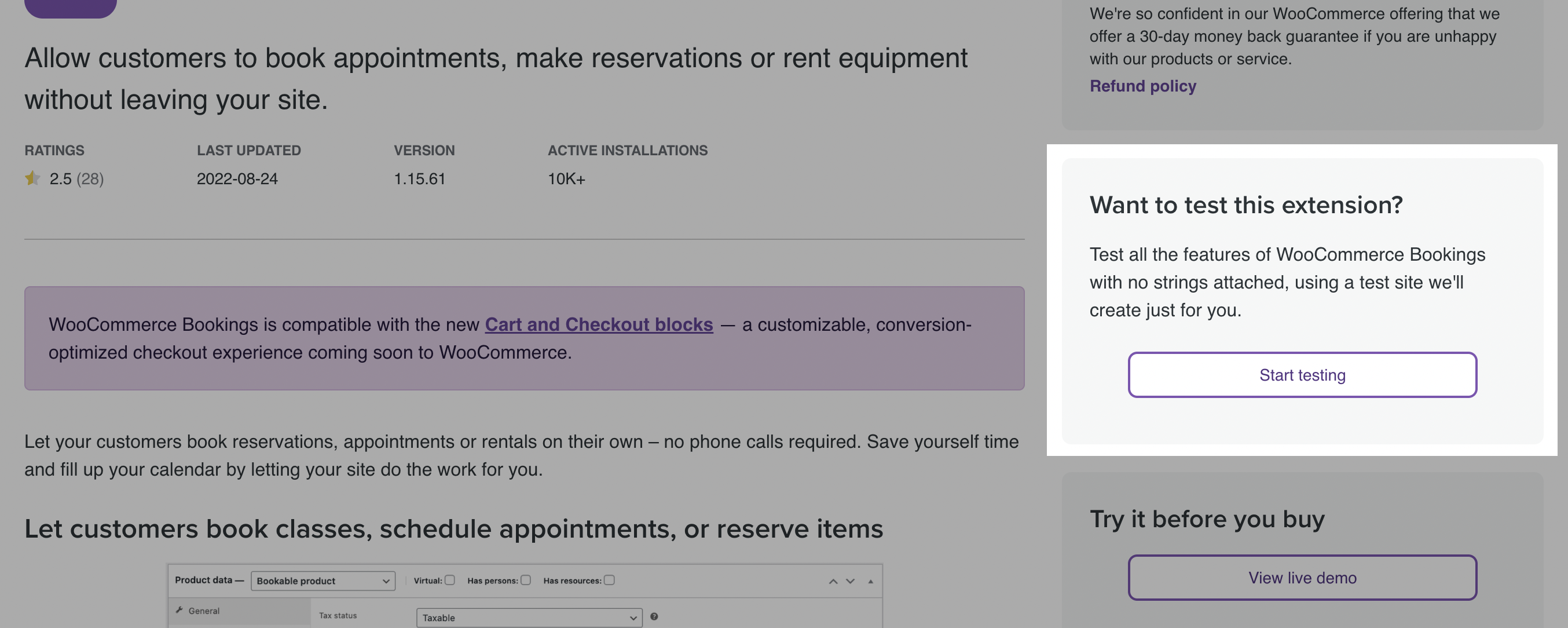 After you click on the button, you will see a warning about the creation of a test site and you will need to confirm this: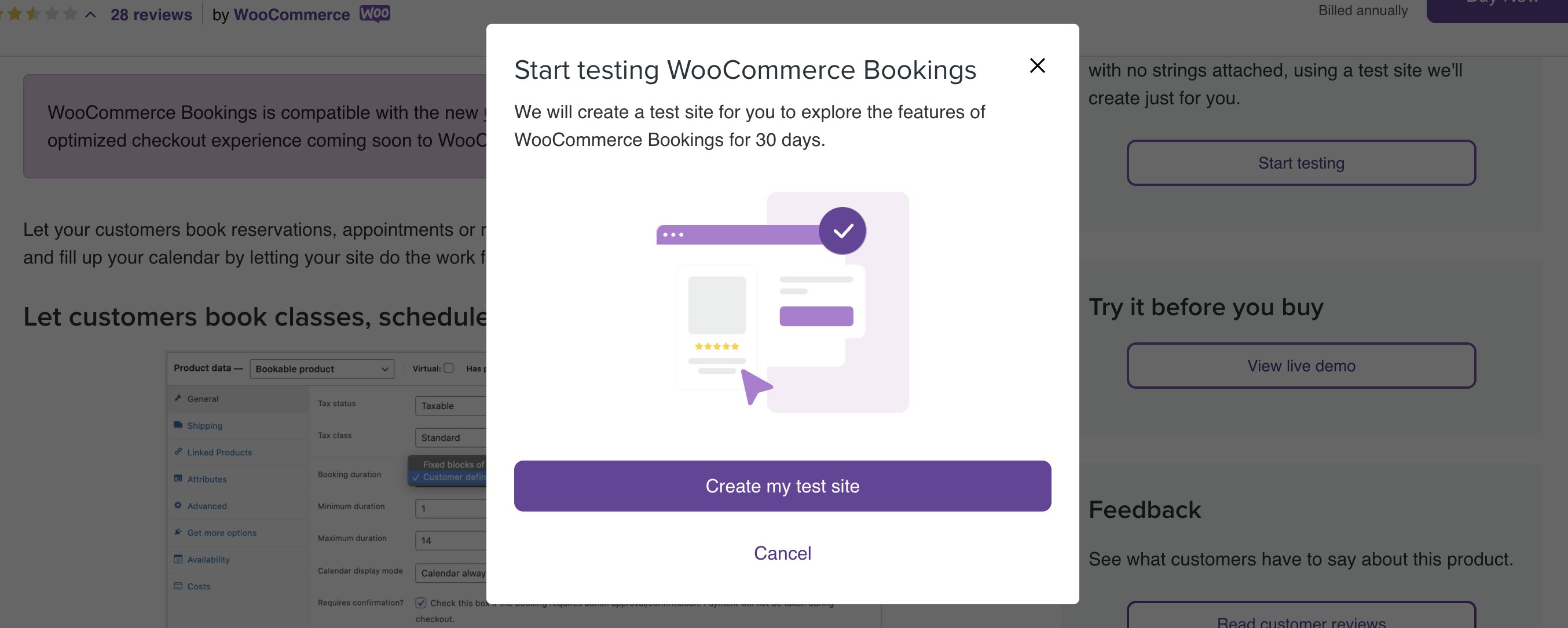 When the site is created, you will be taken to the Dashboard and can configure the extension: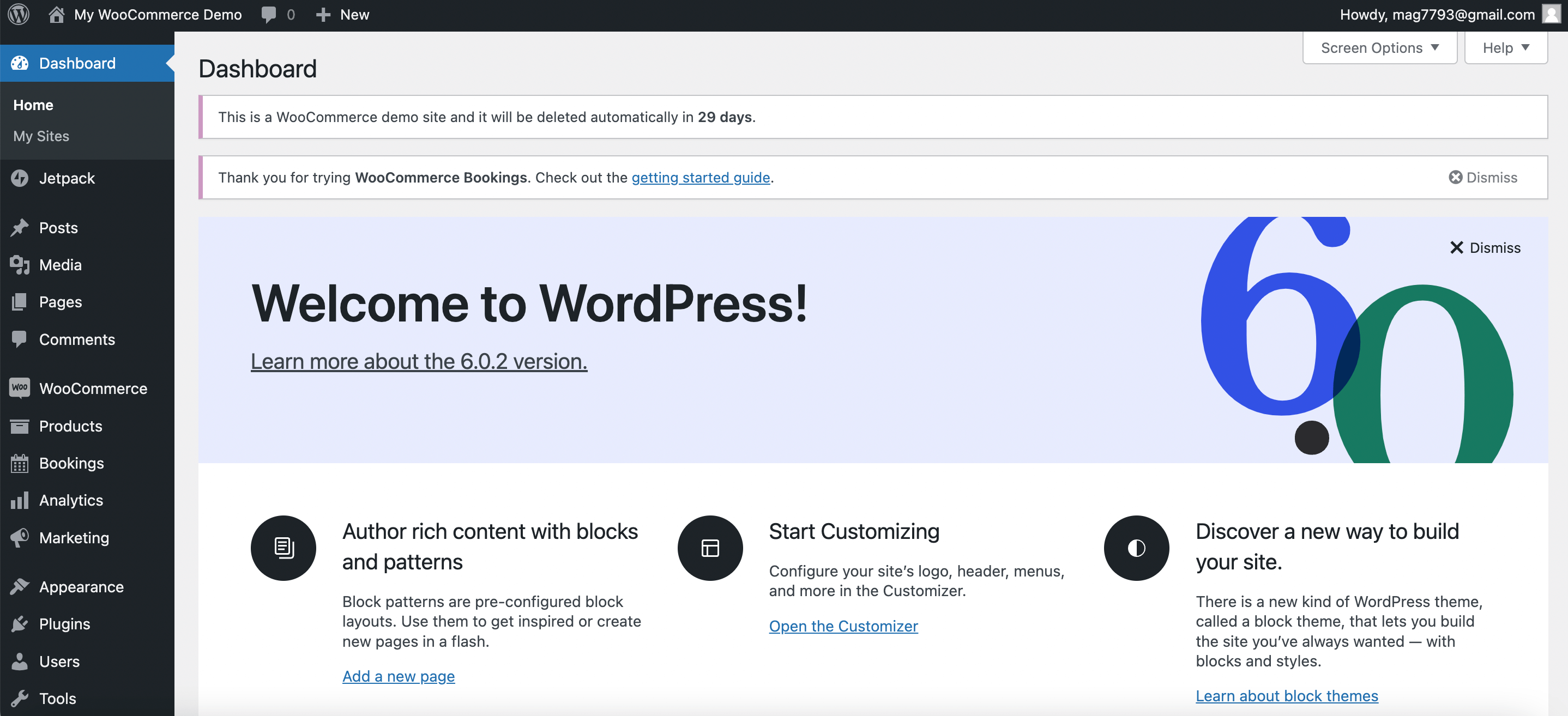 For this, select the extension from the left menu and customize it the way you want: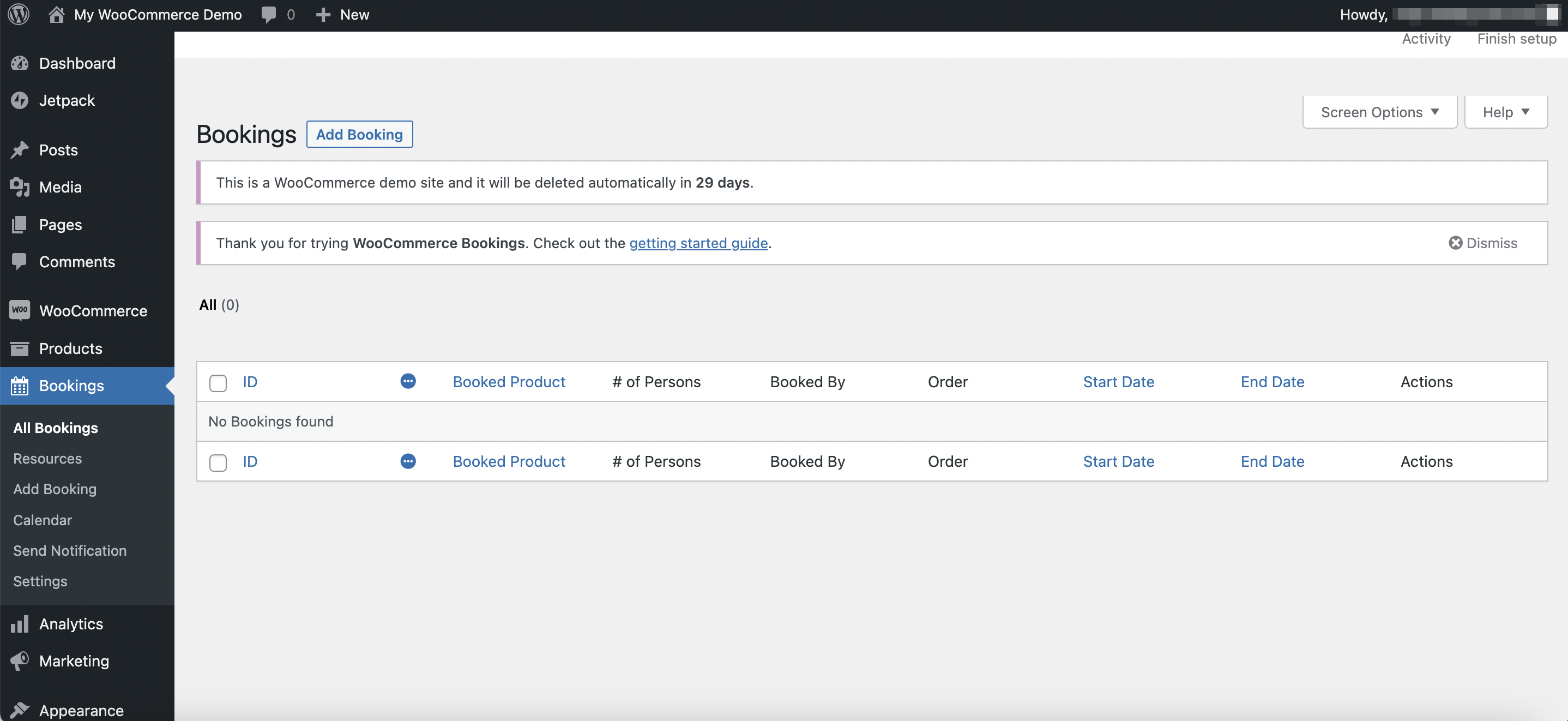 Done! Once you set everything up, you can see the extension live and try it: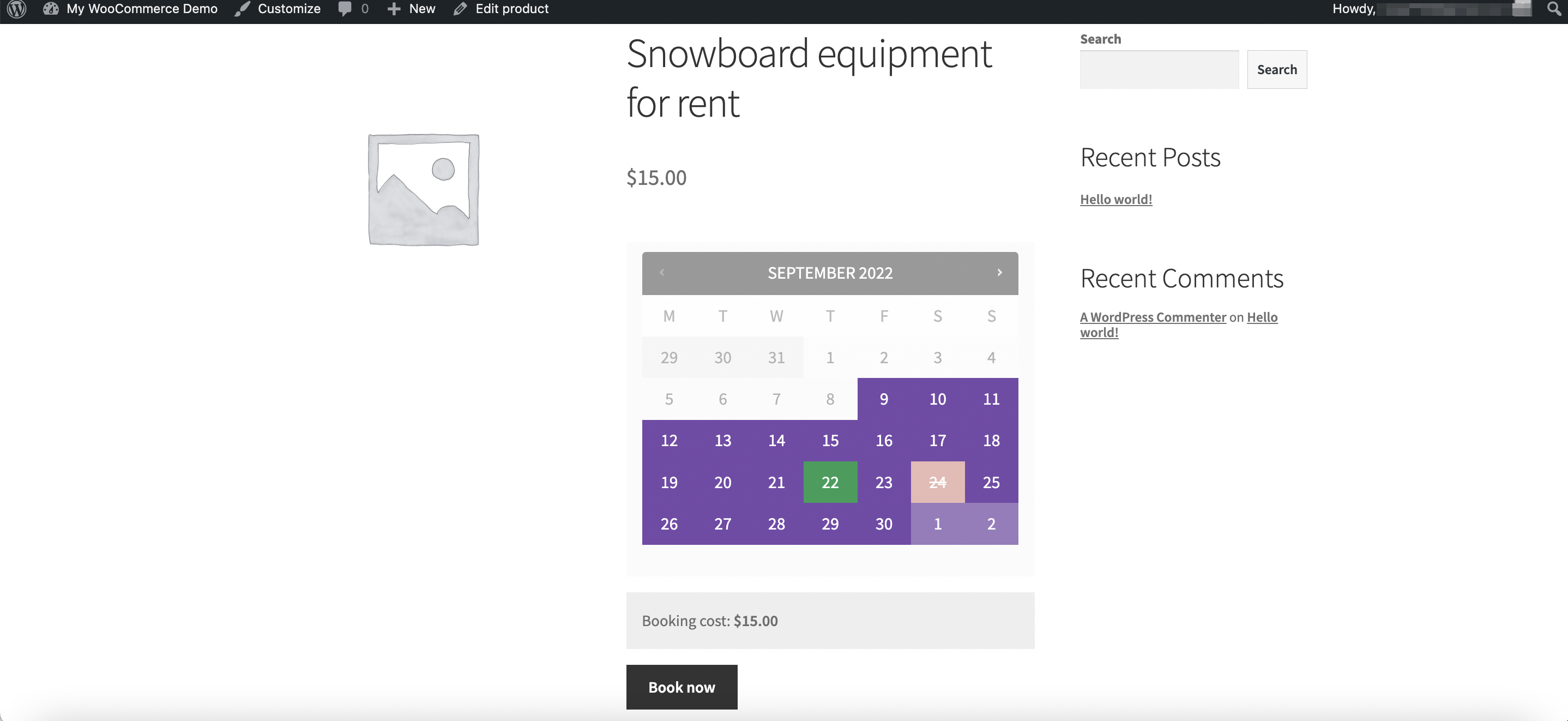 Any of the available extensions can be simultaneously activated on an existing test site. But keep in mind that WooCommerce sandbox sites are set up solely for testing extensions and you can't install another theme or add any other plugins.
WooCommerce Test Mode VS Demo Mode
We have dealt with the WooCommerce test sites. But you may have noticed another similar block offering to view a live demo before buying an extension. So what's the difference?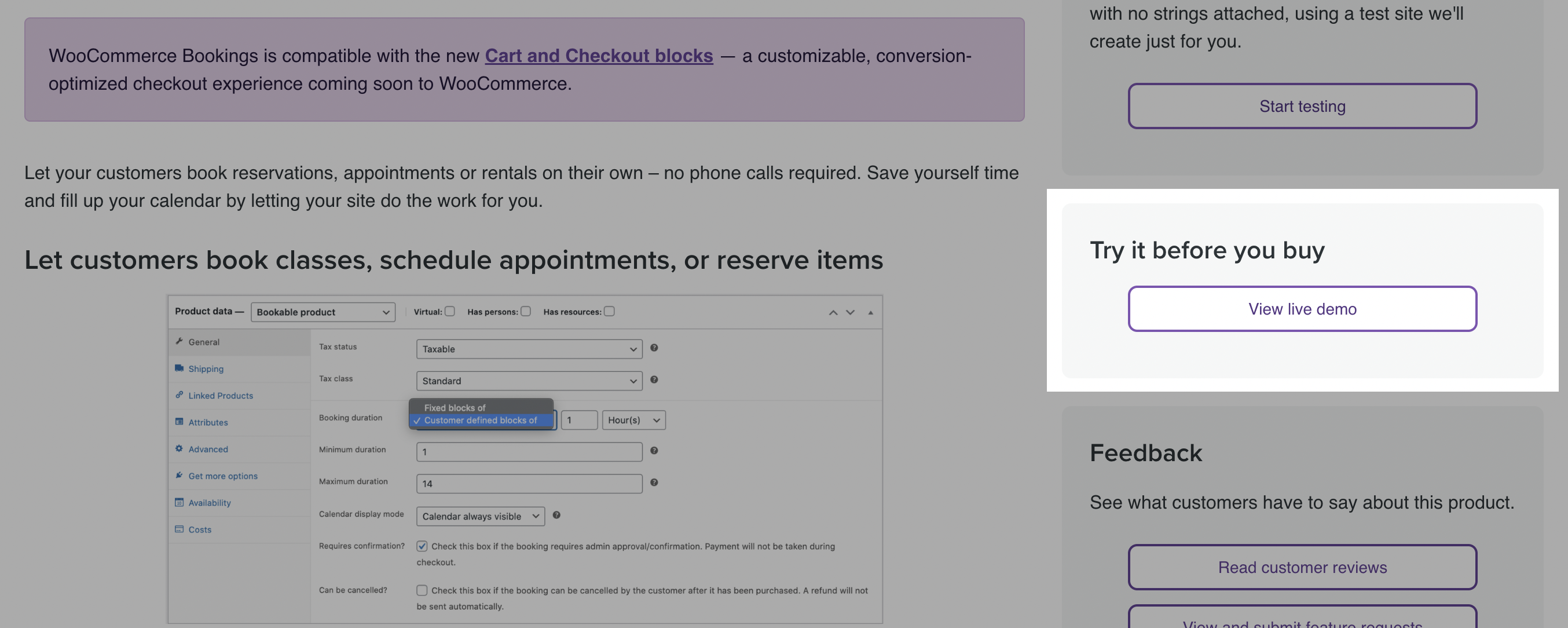 Demo mode also offers to see how the extension will look on the site and try to use it. The difference is that the demo site is already pre-built. You will only see a ready-made version on a specific topic with the extension installed and can try to use it as a regular user.
For example, for the Bookings extension, it is proposed to try to book a cottage in a fictitious WooVille: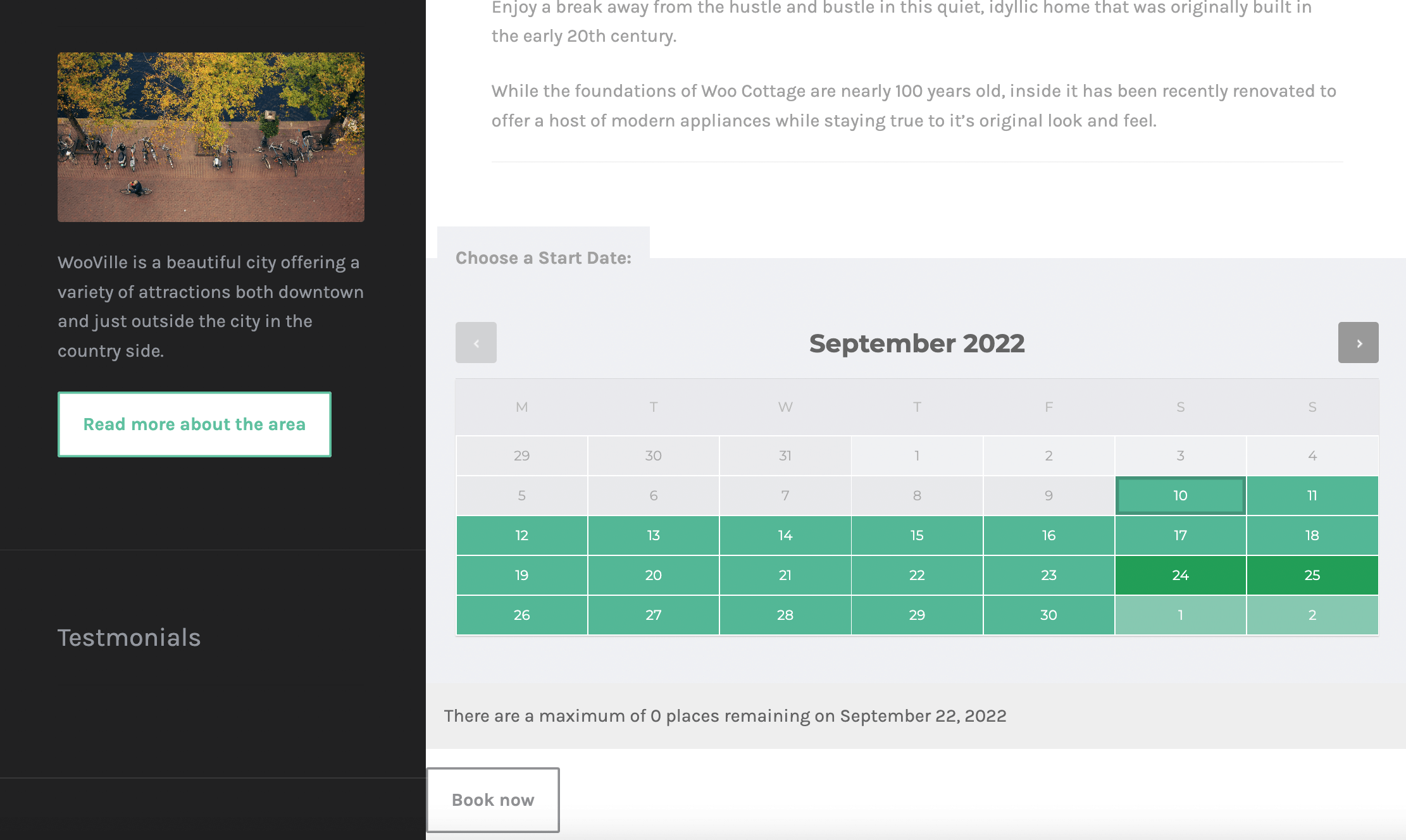 Using this mode, you won't be able to look inside the extension settings and see how it will work with your product. But if you don't want to bother, this can also be a good option to try out the extension.
---
Extensions and plugins are a great way to increase the efficiency of your WooCommerce store and make it more user and employee friendly. And here's another plugin for WordPress and WooCommerce, which will definitely come in handy - Notify.Events.
This free notification plugin helps your team get instant messages about important events in your store. Such as new orders, payments received and others. 50+ ways to receive alerts, including private and group messages in Slack, Telegram, Microsoft Teams, push, SMS and voice calls. Not a single important event will be left unnoticed.