Notify.Events overview
Notify.Events overview
Welcome to Notify.Events!
The «Getting Started» block of articles will help you quickly get acquainted with the terminology of Notify.Events, as well as figure out how to set everything up so that you start to get your notifications sent from anywhere to anyone.
---
Read in this article:
---
What is Notify.Events?
Notify.Events helps to effectively manage notifications from different services and applications for monitoring, IoT and smart home, websites and eCommerce, CI/CD and version control and others.
Thanks to flexible settings, the service allows you to integrate message notifications, choose channels for receiving them, create thematic feeds through a notification center, adjust the priority of messages, connect additional subscribers, and distribute messages between them according to working hours. No additional utilities, no hassles — just you and your notifications.
How it all works?
To understand how the service works, let's first figure out the basic concepts.
Channels
The Notify.Events channel is a feed of events that includes notifications from various sources and their recipients. Channels help group different services into thematic groups and distribute notification flows.
Sources
A source is a service from which Notify.Events will collect messages and forward them to your chosen messenger or other communication tool – recipient.
Currently, the service provides out-of-the-box integration with 20+ services (and this number is constantly growing) in several categories: Monitoring; IoT and Smart Home; Websites and eCommerce; CI / CD and Version Control; Other.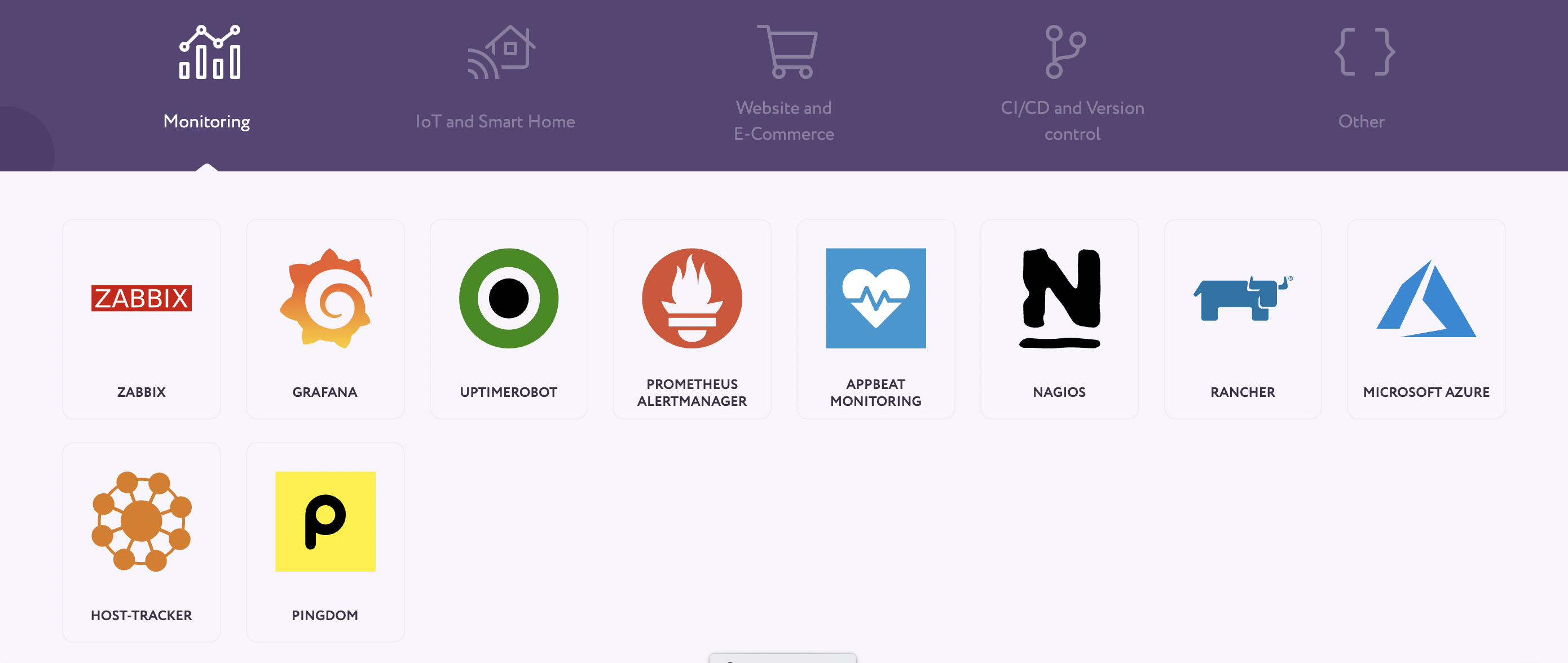 You can see a complete list of available sources in the catalog.
Recipients
A recipient is an instant messenger or other communication tool, where Notify.Events will forward messages from the chosen services - sources.
Notify.Events currently supports over 40 recipients. These are popular messengers, SMS, voice calls and push notifications. This means that you can always choose the way of receiving notifications that is convenient for you.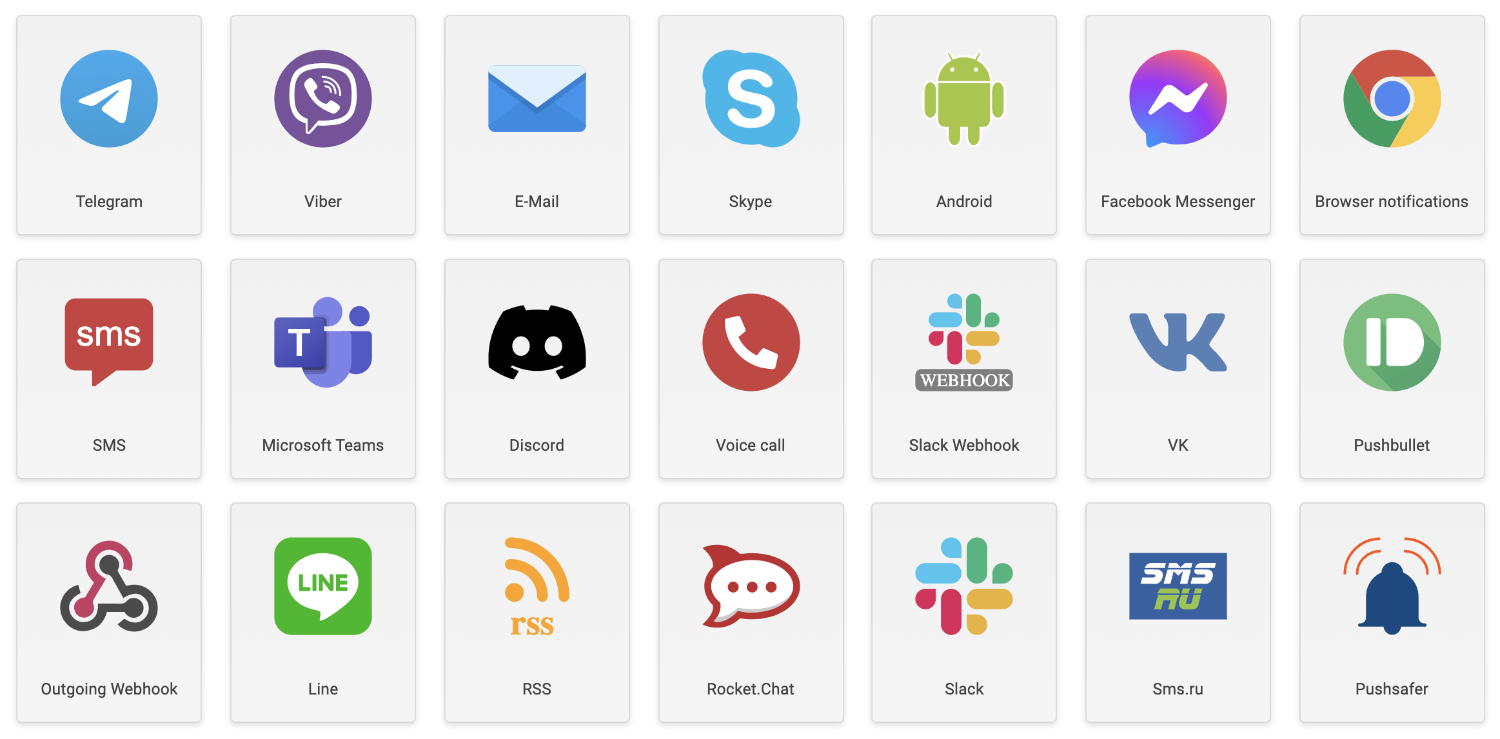 You can view a complete list of available sources on the Features page.
From anywhere to anyone
The image below shows schematically how the Notify.Events service works:

Notification from the selected source is sent to the Notify.Events channel you've created.
Notify.Events routes this notification to connected recipients.
You receive notification to your mobile phone as a message in the messenger, SMS, push notification or voice call.
And all this happens in real time every time a new event occurs in the source service that generates a notification.
---
Now that you know how Notify.Events works, you can proceed to registering an account in the system or the next stages of working with the service.
Getting started
Using Notify.Events
Your account
Advanced options