How to Get Free Notify.Events Notifications?
How to Get Free Notify.Events Notifications?
Notify.Events allows you to choose from 5 subscription plans, including a free one. Each plan gives you a fixed package of notifications for a month. If this package is over, all subsequent outgoing messages to the selected recipients are charged extra until the subscription is renewed.
To avoid being charged per notification, you can upgrade to a more suitable plan. But there is a way not to pay for notifications beyond the package at all - bonus messages.
Bonus messages are additional free notifications that will be consumed when your subscription runs out of the main package. The available number of bonus messages is displayed on the Billing page in your Control Panel. The bonuses do not expire.

There are 2 ways to earn bonuses:
---
Notify.Events referral program
Invite new users to the service using a personal referral link or referral code. As soon as the invited friend buys any paid plan for the first time, both of you will get a bonus in the amount of 50% of the messages in the package.
For example, if your colleague, friend, or subscriber pays for a Team plan that includes 8,000 messages, each of you will receive 4,000 bonus messages.
To get a referral link or code, go to your Profile page and scroll down to the Your referral code section. Here you will also see the number of users registered using your link or code.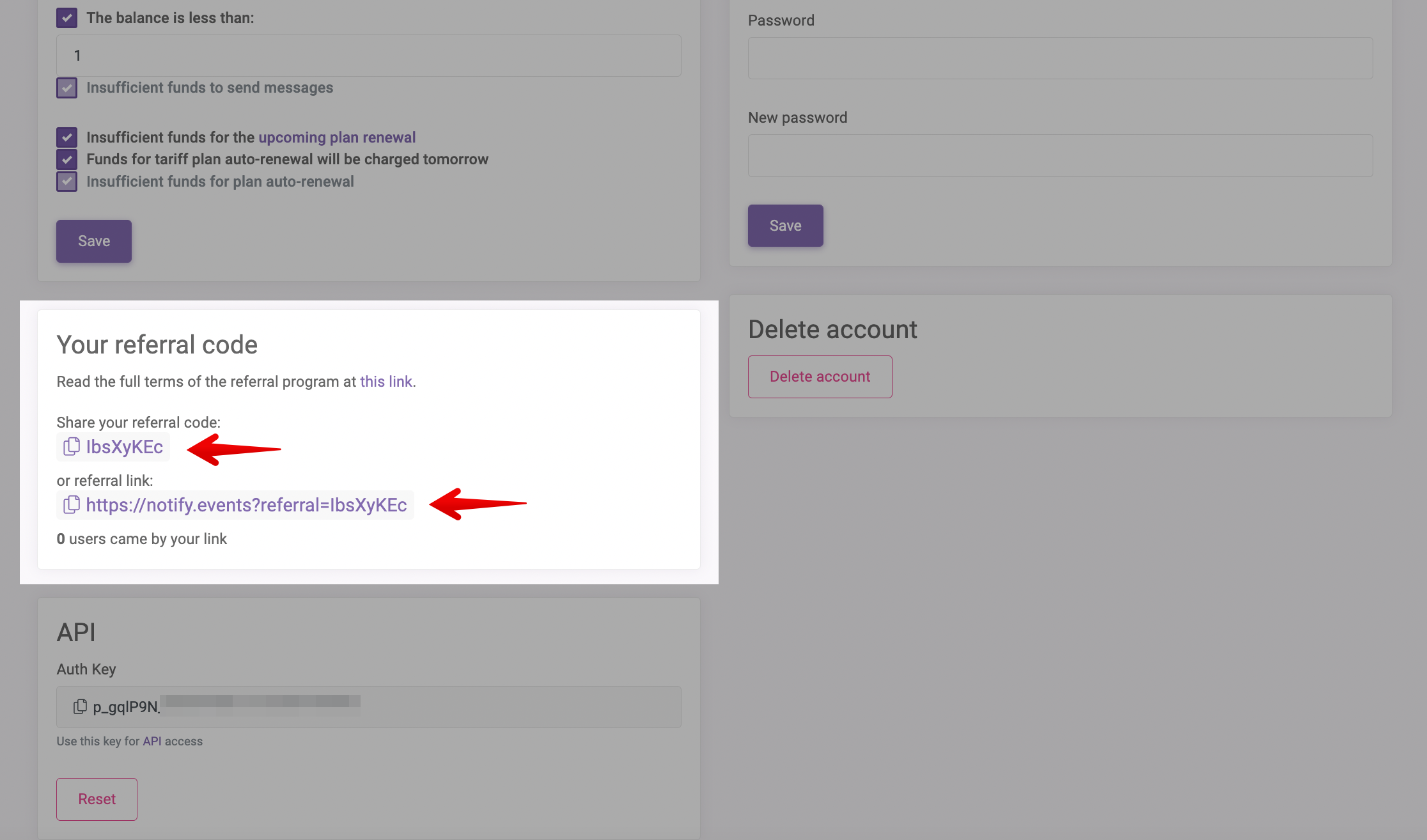 The invited user just needs to follow the link or enter the code in a special field during registration.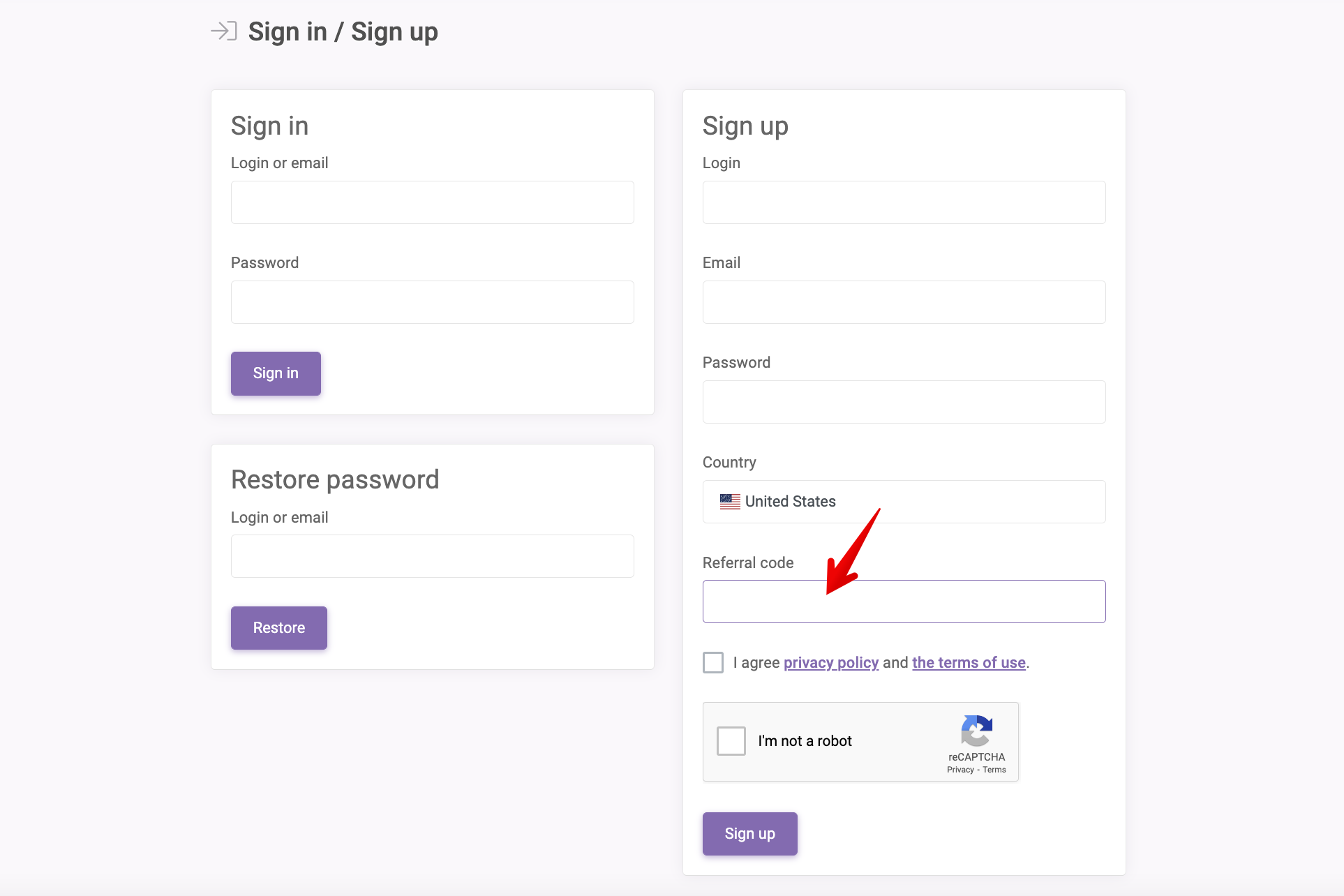 Social activity
Share your experience of using Notify.Events on thematic sites, forums, review sites. Or leave your suggestions for improving the service.
An article/post about N.E on a website or blog with a link to the site - from 10,000 bonus messages.
Mentioning N.E in a response/comment on thematic resources with a link to the site - from 100 bonus messages.
Feedback, suggestions and bug reports sent via the Contact form - from 100 bonus messages.
To get the bonuses, contact us via the Contact form, attaching a link to the article, comment or review.