Free Analogue of Microsoft Teams and Zoom to be Released Soon
Free Analogue of Microsoft Teams and Zoom to be Released Soon
A couple of days ago, representatives of the social network VKontakte announced their intention to release their own application for video conferencing.
Vkontakte or simply VK is a Russian-based social network with more than 97 million users around the world. The service was originally created as an alternative to Facebook and is very popular not only among users in Russia but also in other countries due to the simplicity of the interface and variety of mini apps and features.
So far, only the launch of the desktop version is known. Moreover, it will work independently of the VK itself. This means that it is not at all necessary to be a registered user of the social network.
According to the press release, the new service will be very similar to the popular Zoom app. However, its main advantage is lack of usage fee - it is assumed that the service will be free. The developers note the advantage of the new video calling application not only over Zoom. It is said to support all the features found in any other "paid corporate services for personal communication and business video conferencing" (e.g. Microsoft Teams or Skype).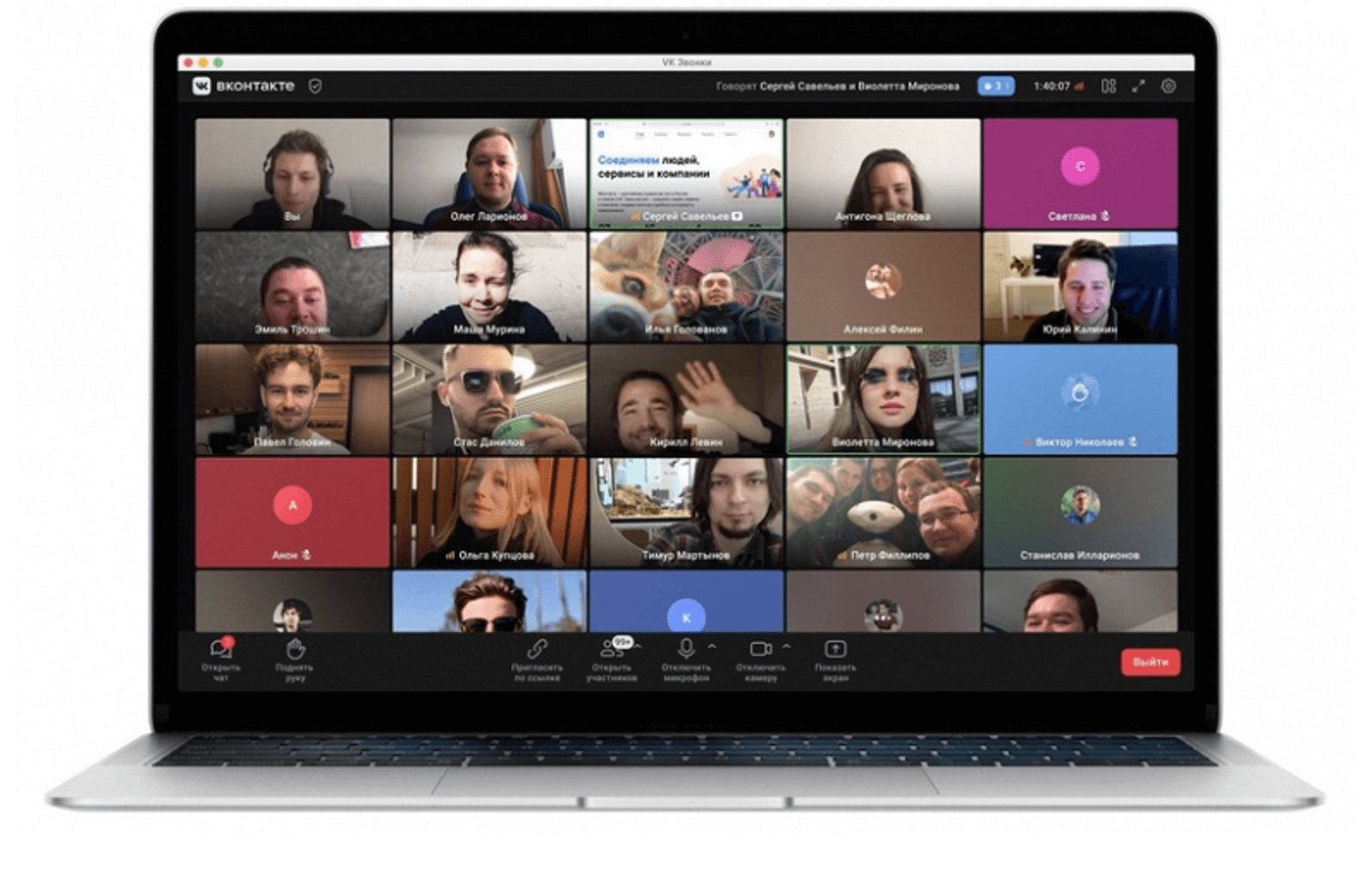 Here are some more interesting features:
no time limits for calls,
ability to record a call and broadcast it to a personal page or VK community,
screen demonstration in 4K,
"Waiting room" feature for filtering participants,
intelligent noise cancellation,
AR backgrounds.
The exact timing and name of the application have not yet been disclosed.
---
By the way, Notify.Events allows you to receive notifications from VK, Zoom, Microsoft Teams and 40+ other messengers. Just add the desired chatting app to your channel as a recipient and start receiving messages from various services in a convenient way!