What's in Store for E-Commerce in 2022?
What's in Store for E-Commerce in 2022?
Online Sales Statistics and Trends
It seems that the growth rate of the e-commerce market over the past 2 years has broken all records. The Coronavirus pandemic has really greatly contributed to the development of this area. The demand for online shopping has skyrocketed. Offline businesses had to urgently switch to online sales and promotion channels. And for those who were already present online - to keep the brand and come up with new features to remain competitive.
But what does the world expect in 2022, when COVID seems to be on the wane? Will online shopping pick up even more momentum or slow down a bit? What niches and trends will take the stage? These and many other questions are best answered by reliable statistics. Here are the key findings:
COVID-19 Impact
The WebsiteBuilderExpert Ecommerce Statistics and Trends 2022 report shows that since the start of the pandemic, 63% of consumers have started buying groceries principally online.
30% switched to cheaper brands.
60% began to give preference to buying basic necessities (groceries, etc.).
As for other products, long stay at home has brought the leading position in sales of products for home cooking, healthy lifestyle products, and remote work products.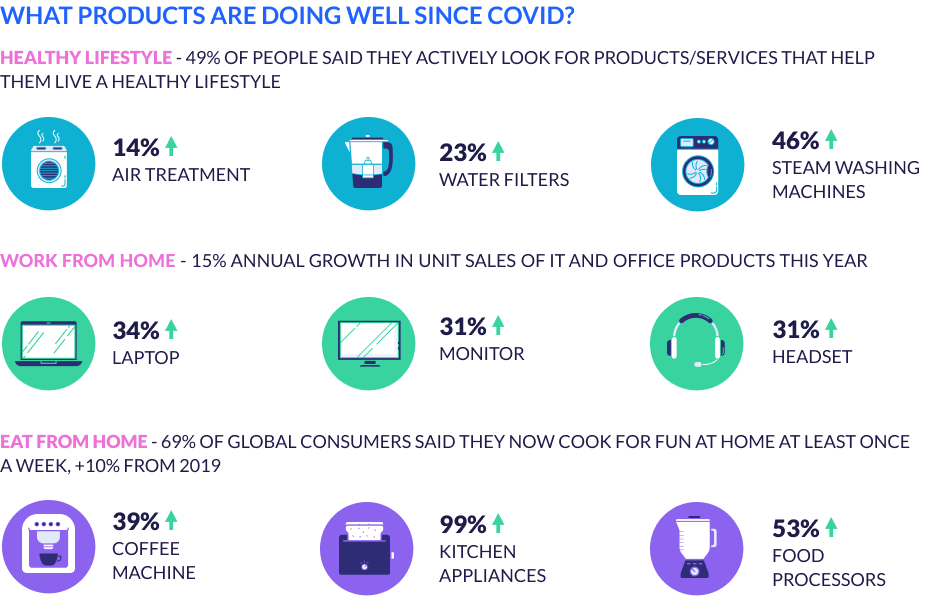 Another report by Selligent states that the TOP-3 non-essential items purchased globally are currently digital entertainment (24%), alcohol (18%) and apparel (15%).
Payment Methods
Digital wallets, credit cards and debit cards are the top three most popular payment methods in the world.
Moreover, the use of electronic wallets (PayPal, Apple Pay, Google Pay, AliPay, etc.) is growing rapidly, especially in China and North America.
---
---
Mobile VS. Desktop
Mobile ecommerce sales shares have risen to 72.9% by 2022, says Oberlo.
The average order value has increased for both mobile and desktop purchases. Still, users prefer to make expensive purchases through the computer screen. The difference in costs is almost 40%.
However, mobile users are 31% more likely to complete the purchase process before paying.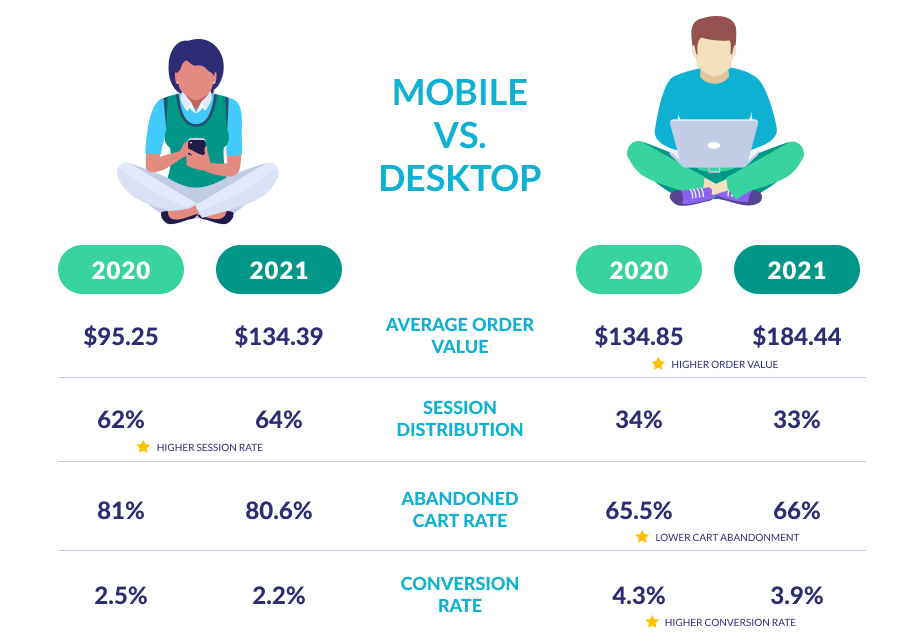 Social Commerce
The recent Kantar-Catalyst survey concludes that 61% (among those aware of social commerce) are likely to buy from social platforms.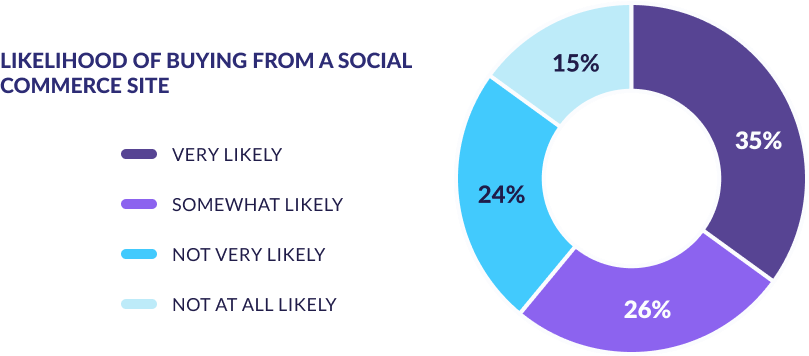 For users, the main reason for using social media as a place to shop is the access to unique offers and discounts.
---
---
Given this demand, it's no surprise that 19% of merchants reported significantly increasing their budgets for ads via social channels.
Buying Criteria & Brand Loyalty
The main buying criteria for most buyers now include the following:

flexible returns/cancellation policy;
clearly communicated safety protocols;
real-time app or email updates on delivery/delays;
ability to know product availability before purchasing;
mobile or contactless check-in or pick-up;
curbside pick-up options.

And the 3 main reasons for brand loyalty for customers are:

product/service quality (26%);
pricing/rates (24%);
company mission and values (15%).
Post-Pandemic Plans & Forecasts
In terms of post-pandemic plans, 67% of respondents said they expected to continue shopping online.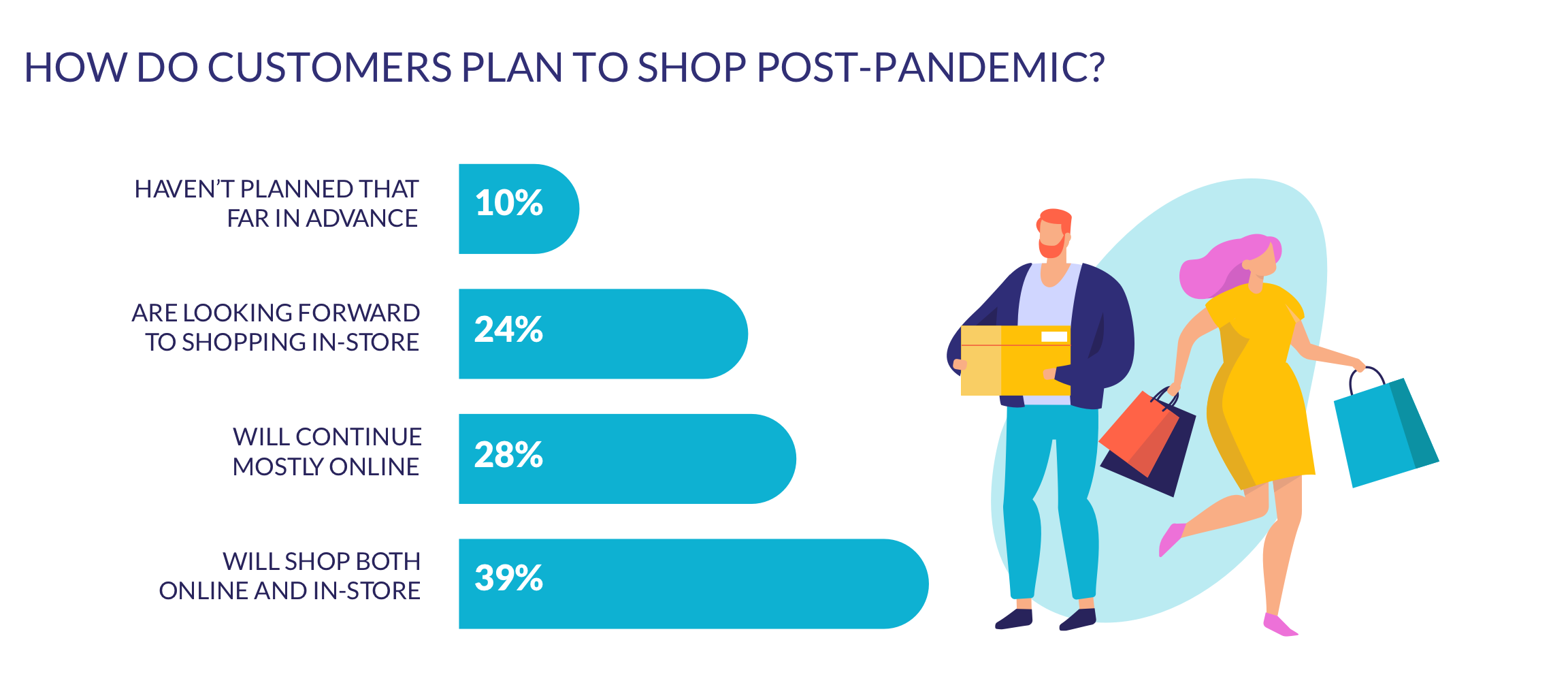 Overall, according to Statista's forecast, global e-commerce retail sales will grow by 50% over the next four years, reaching approximately $7.4 trillion by 2025 compared to $4.9 trillion in 2021.
Key Conclusions
For 2 years of the pandemic, everyone had quite much time to get used to the new "online realities". In such conditions, consumers will more than ever expect from brands the maximum compliance with their needs and convenience in choosing, buying and receiving goods/services.
That's why it's so important for companies to quickly respond to a changing environment and quickly rebuild their business processes if necessary. Here's what will help improve the user experience and attract even more buyers in 2022:
If you are just choosing a niche, choose popular products that will not lose demand after the pandemic ends.
Think about the payment methods you offer to your customers. The future belongs to electronic wallets!
Don't forget about a convenient mobile version of the site and a mobile application with notifications.
Pay special attention to the presence in social networks, set up sales through this channel. Many sites have long offered convenient tools for online sales.
Consider shipping options. Perhaps you can add pickup and contactless delivery to the list?
Make sure you have posted all the important nuances regarding the order, delivery and payment to make it easier for users to find information and go though the purchase process.
---
By the way, did you know that Notify.Events offers out-of-the-box integrations with e-commerce platforms like WordPress + WooCommerce, OpenCart, and Wix?
If you use one of these services, you have a great opportunity to optimize your online store by receiving instant notifications of new orders, payment receipts, and other events in Slack, Telegram, Messenger, Microsoft Teams, or 40+ other messengers, via push-notifications, SMS or phone calls.
Due to the instant delivery of information about new events, the work of managers and the entire store as a whole becomes more harmonious. And buyers get feedback and their order faster.
To take advantage of these benefits, register with Notify.Events, install the plugin from the app store of the platform you use and make the necessary settings. Read more about how to set up a Notify.Events account and get the first notification here.