Using Notify.Events
Notify.Events sources
Notify.Events sources
A source is a service from which Notify.Events will collect messages and forward them to the chosen messenger or other communication tool, i.e. recipient.
All available sources are presented on the Catalog screen. At the moment, the service provides out-of-the-box integration with 20+ services in several categories: Monitoring, IoT and Smart Home, Websites and eCommerce, CI / CD and Version Control, Other.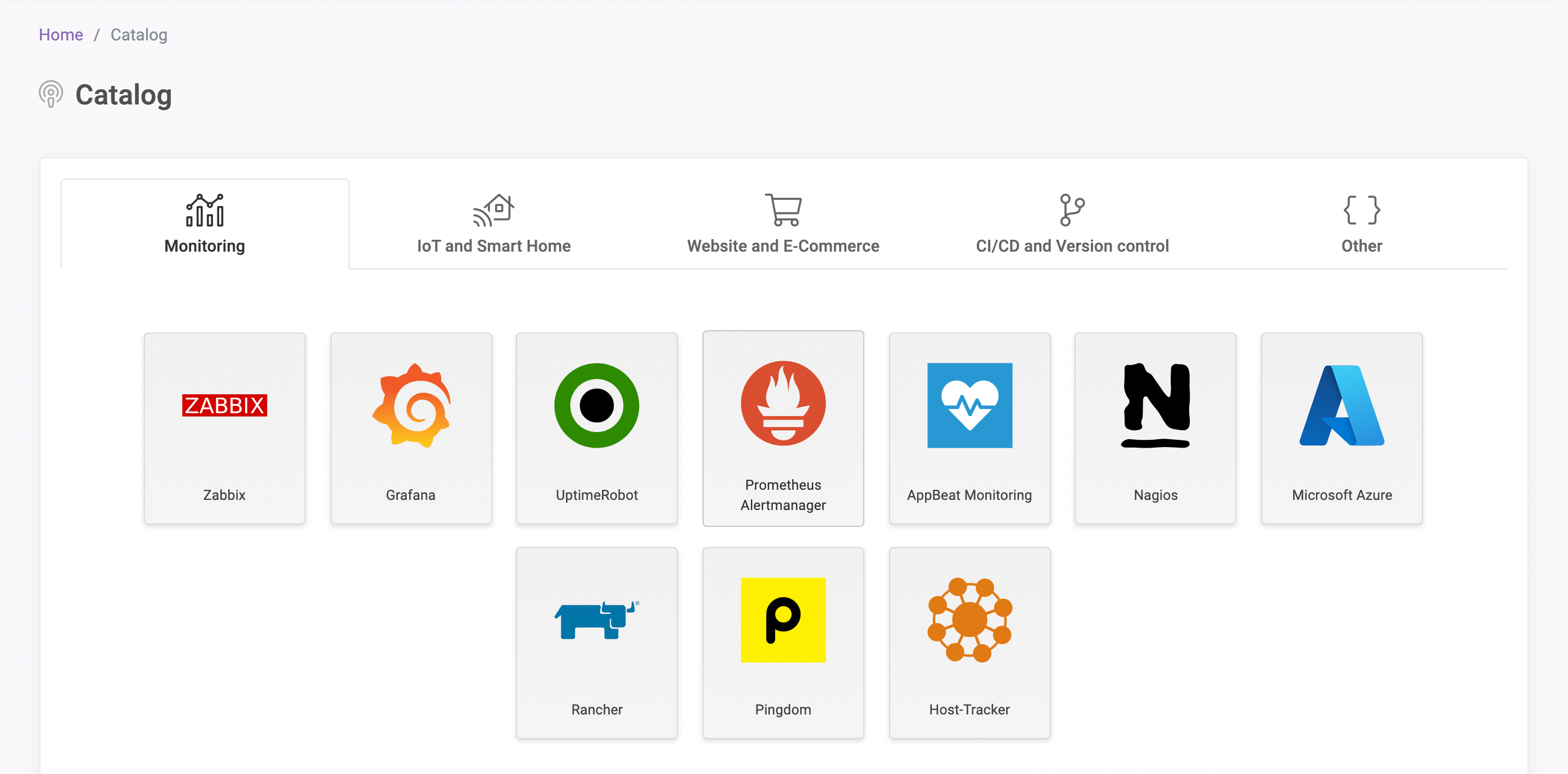 Each category is presented in a separate tab on the page. To switch between tabs, just click on the name of the desired category.
Clicking on the source card will take you to the source description screen.

The name of the service and the version of the integration are indicated at the top of the screen. The Catalog button will take you back to the previous screen.

In addition, the screen is divided into several blocks:
Source description. Here you can read information about the service and its integration with Notify.Events.
Logo. In addition to the logo, this block contains a link to the service website.
Adding a source to a channel. Through this block, you can add the current source to:

an existing channel - select a channel from the drop-down list and click the Add source button.
a new channel, click the Create a new channel button. After that, you will be redirected to the channel creation screen.

Read more about adding a source to a channel in this article.
Getting started
Using Notify.Events
Your account
Advanced options