Using Notify.Events
Notify.Events recipients
Notify.Events recipients
A recipient is a messenger or other communication tool, where Notify.Events sends messages from the chosen services - sources.
All available recipients are presented on the Features screen, which also describes the main functions of Notify.Events. Currently, the service supports more than 40 recipients. These are SMS, voice calls, push notifications and popular instant messengers.
When you click on the recipient's card, you will see a pop-up window with a description of the recipient's functionality. The availability of the following features is indicated here:
Long messages - support for long messages / long messages at no additional cost.
Test formatting - making the notification text bold / italicized, and highlighting links.
Chat actions - applying actions directly from the chat window using special buttons/links.
Attached files - attachment of files to messages.
Attached Images - attachment of images to messages.
No extra charges - sending notifications to the recipient free of charge within the established plan.
If an option is marked with a green check mark, then it is available, if it has a red circle, then it is unavailable. For more information on these features, refer to the footnotes on the page.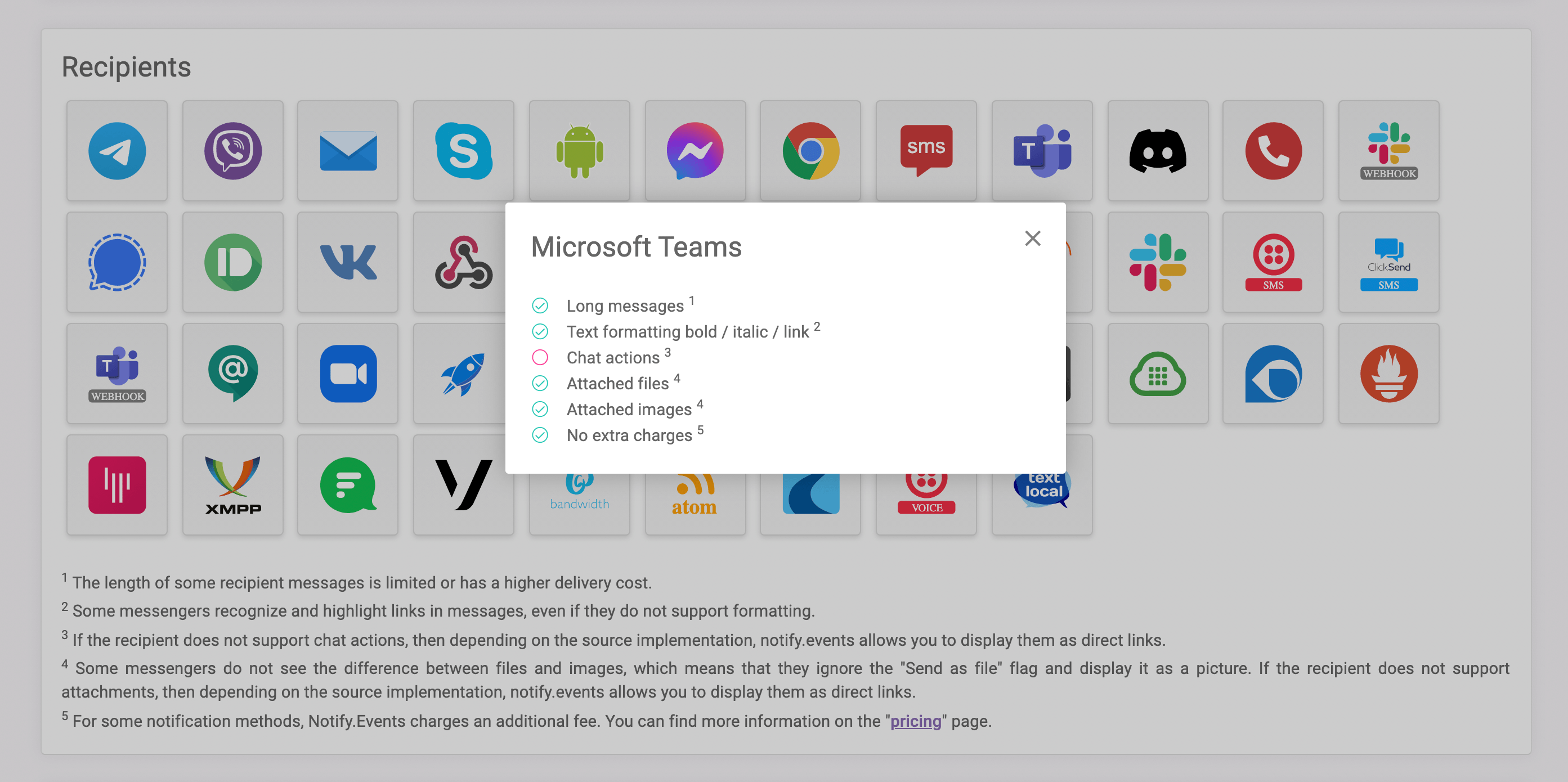 Getting started
Using Notify.Events
Your account
Advanced options