Using Notify.Events
Managing Notify.Events channels
Managing Notify.Events channels
The channel management screen is the screen for a specific channel, i.e. feed of events, where you can view and manage basic information about the channel itself, the sources and recipients added to it. This screen also contains data on the latest received notifications and sending statistics for the last month.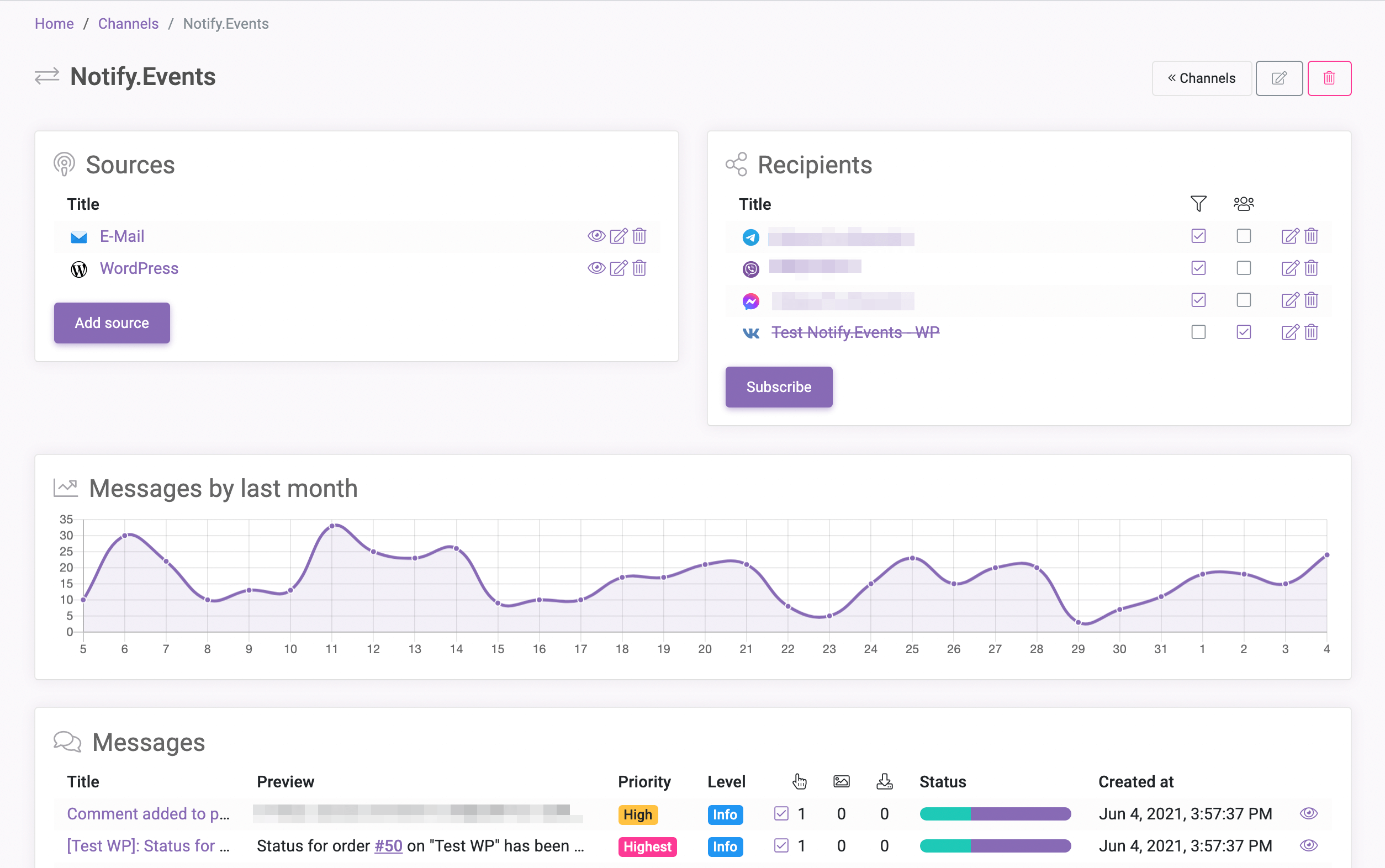 At the top of the screen, you can see the channel name displayed. Also there are 3 buttons:

In addition, the channel management screen is divided into several sections:
Sources
Here you will see a list of all source services added to the channel and will be able to manage them using the special buttons:

Recipients
This section contains a list of all recipients, or subscriptions, added to the channel. First of all, here you will be able to view the properties of each subscription. Namely:

In addition, this section contains several buttons:

Messages for the last month
This section displays the schedule for receiving notifications from the set sources for the last 30 days. The vertical scale indicates the number of messages, the horizontal scale indicates the day of the month.

Messages
The table in this section displays brief information about the last 5 notifications received. Namely:

There are also some buttons in this section:

Getting started
Using Notify.Events
Your account
Advanced options