Using Notify.Events
Channel recipients
Channel recipients
A recipient is a messenger or other communication tool, where Notify.Events sends messages from the set services - sources.
All recipients added to the channel are displayed on the channel management screen, in the upper right section. From here you can manage channel recipients - customize/delete current ones and add new ones.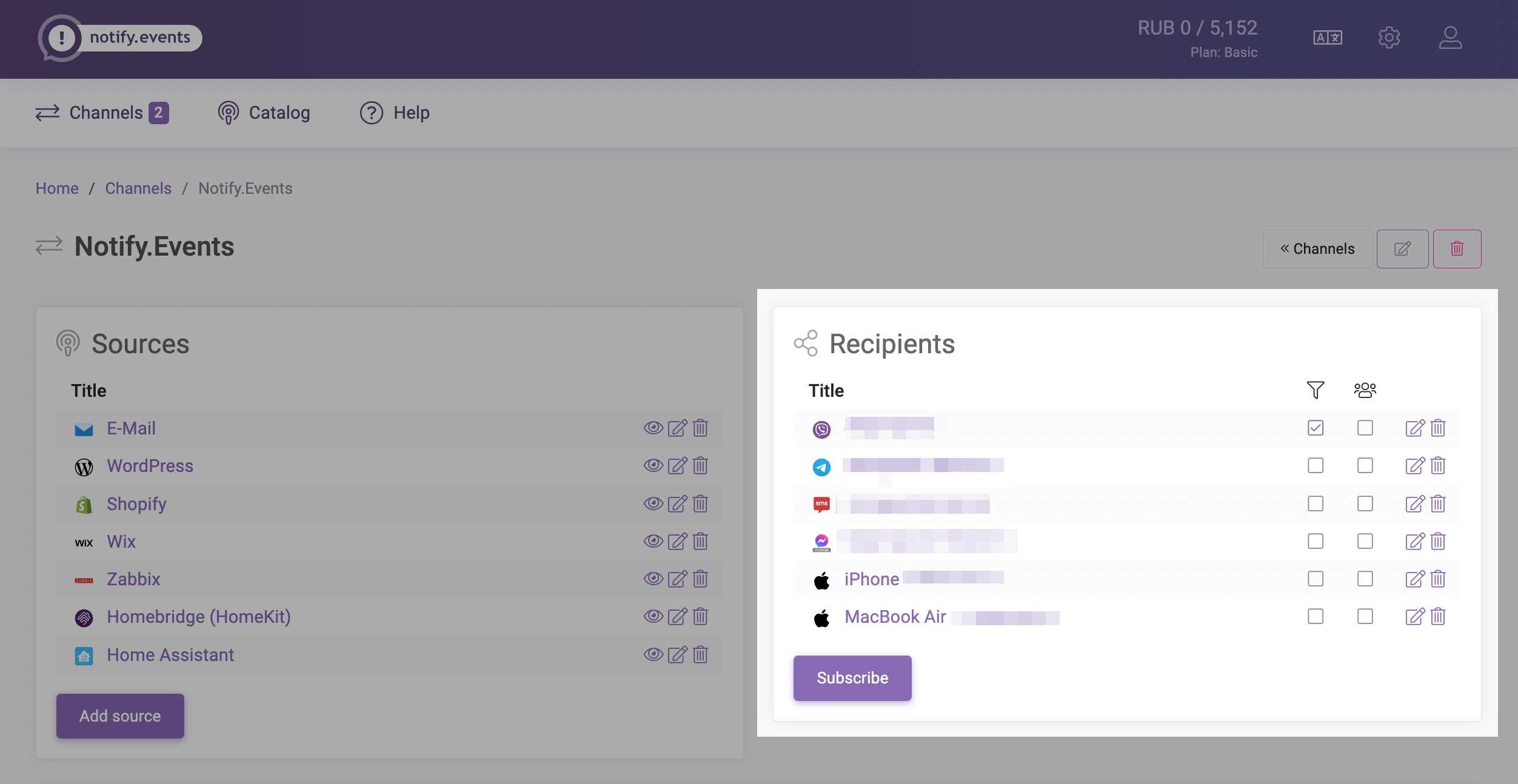 You can add (subscribe) an unlimited number of recipients to each channel.
Getting started
Using Notify.Events
Your account
Advanced options